Caldwell Lost and Found Mind Melter Robusto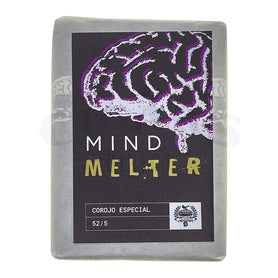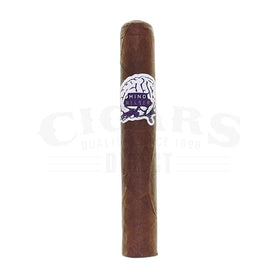 Caldwell Lost and Found Mind Melter cigars are part of the new era for the Lost and Found brand. While once Robert Caldwell and his team would work to source forgotten blends and tobaccos, the well has run dry for now. As a result, the company has moved on to make their blends.

These were never lost, but with your help, they may be found!

Few details are available about this seasonal "micro drop." Along with the Cannibal blend, supplies of this production run are pretty limited. They are expected to rapidly be snatched up by Caldwell's regular fans, who look forward to the irregular (but fun) surprise releases here today and tomorrow.

We're not totally in the dark about Mind Melter cigars, however. The package gives us the helpful hint that the tobacco is "Corojo especial."

Corojo is a historic leaf that was integral to Cuban cigar production. While criollo was the original varietal many cigars were based on, Corojo eventually became a go-to wrapper leaf. Over time, the leaf's fragility led to the development of hybrids and other tobacco varieties that are now the primary type used in cigar-making in Cuba and elsewhere.

Corojo still has a place in many people's hearts as a delicious, classic tobacco. Due to the number of folks hybridizing the leaf and the general lack of standards in the industry, it can be hard to pinpoint precisely what Corojo should taste like nowadays. We'll say that smokers should expect some traditional flavor with cedar and pepper notes.

Are your minds melted yet?

Please enjoy our selection of Caldwell Lost and Found Mind Melter cigars while supplies last.
Payment & Security
Your payment information is processed securely. We do not store credit card details nor have access to your credit card information.