Caldwell Lost and Found Cannibal Robusto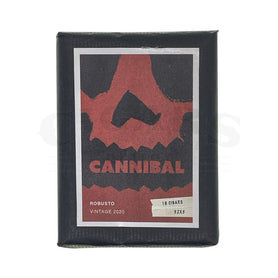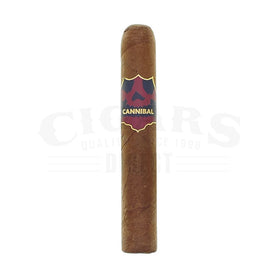 Caldwell Lost and Found Cannibal cigars are part of a seasonal micro drop, just in time for Halloween 2023. Very few boxes are available, and we know very little about them.

That's Caldwell for you. They move fast. They break shit. They rarely elaborate. They put out nice smoke, though, so we're always grateful for the mysterious cigars in their shipments.

We checked the reactions on Instagram from fans who had picked up some of these Caldwell Lost and Found Cannibal cigars, and they said things like:

"Top 5 of all time for me!"

"These cigars sure are taaaaasty"

Make of that what you will. Sounds like good stuff to us!

The package says, "Vintage 2020," so expect some lightly aged tobacco in the blends.

The art pays homage to the Italian Cannibal films that made up a revolting subgenre of international horror in the 80s. Directed by Ruggero Deodato and Umberto Lenzi, these films often showed Westerners falling prey to native tribespeople with a taste for human flesh. A few were prohibited in various jurisdictions due to their gory, obscene visuals.

Of course, around Halloween, it's the perfect time to press play on one of those bad boys and fire up a nice cigar. We suggest one of these.

Keep your head on a swivel in the jungle, gringos.

Please browse our selection of Caldwell Lost and Found Cannibal cigars at your leisure, but remember that supplies are very limited.
Payment & Security
Your payment information is processed securely. We do not store credit card details nor have access to your credit card information.