Caldwell Crafted and Curated Montrose Toro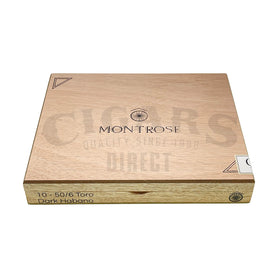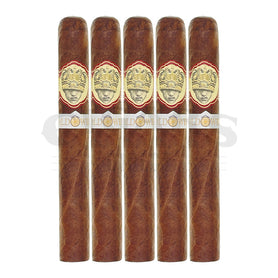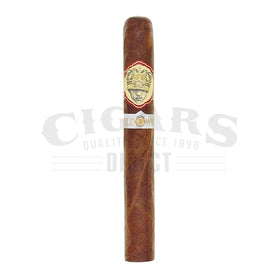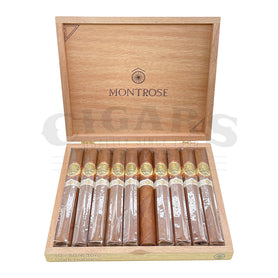 This Caldwell Crafted and Curated Montrose Toro cigar is made in the Dominican Republic. Outside, you'll find a wrapper. Inside, the binder is, and the filler is Dominican, Nicaraguan. This is a Toro cigar with a length of 6.00 and a ring gauge of 50.
Caldwell Crafted and Curated Montrose cigars are part of a special series. In this line of cigars, Robert Caldwell is taking the liberty to experiment a bit, whether he's tweaking unique core blends or inventing entirely new ones. It's a company signature at this point to put out special short-run smokes ideally suited to a particular moment in time, and so we're happy to have a new way to experience what inspires the Caldwell team day in and day out.

Montrose, in particular, is based on the Dominican Long Live the King blend. This full-flavored smoke has earned multiple 90+ ratings and is well-liked by many aficionados. While some say, "why mess with a good thing?" others say, "let's take something we love and put a new spin on it!" We're putting some Corojo back on the shelf for this departure from the ordinary. The original LLTK was about this historic Corojo leaf that was once a mandatory inclusion for classic Cuban cigars.

More specifically, some long-filler Corojo was swapped for aromatico, also grown in the DR. This prized leaf has been used in the past as a beautiful wrapper leaf, but here it was brought in more for its flavors. The other switch is the LLTK wrapper. For the Caldwell Crafted and Curated Montrose, we're getting an aged Nicaraguan Habano instead. And naturally, what most folks wonder is: what does all this do to the flavor of the smoke? Is it an improvement?

We'll take the easy way out and say that The Montrose is different. Where the original profile featured leather and cedar – a traditional Dominican combo – this one moves in a brighter direction. Toast up this tobacco for the flavor that's somewhere more in the zone of street spiced nuts, along with earth and citrus fruit. It's a more lively and exciting take on a certified-worthy stogie blend. If that sounds like your jam, snag one of these boxes.

Don't wait for a royal invitation to grab these Crafted and Curated Montrose sticks. Supplies are pretty limited in the usual Caldwell boutique fashion!

• What are the flavors like?
o Spiced roasted nuts, earth, citrus fruits.

• What's the strength level?
o Medium.

• Who is this cigar for?
o Caldwell Crafted and Curated Montrose cigars are for fans of Long Live the King who want to try a brighter take on the blend profile.

• Will I want to smoke it to the nub?
o It indeed held our interest!

• What's a good pairing with it?
o Why not an IPA? Grab an Allagash Seconds to Summer lager if you want to go all in on the sunny brightness.

• What's the best time/place to smoke this cigar?
o Put on an old Montrose album and educate yourself on Sammy Hagar's project that came before the eruptive glory of Van Halen. Origins of rock. Travel down the roots to a new depth.

• Any flaws/downsides?
o Hard to say it tops the original LLTK blend.
Payment & Security
Your payment information is processed securely. We do not store credit card details nor have access to your credit card information.