Caldwell Crafted and Curated Louis the Last Corona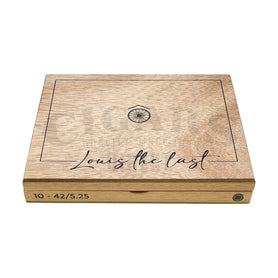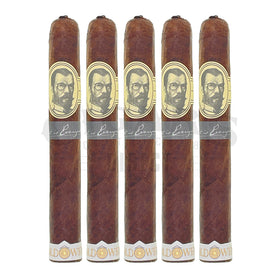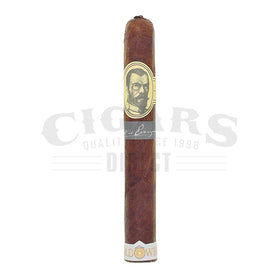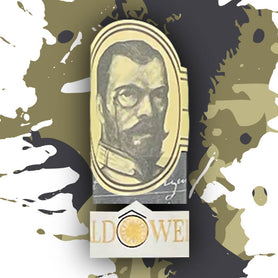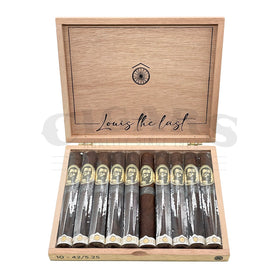 This Caldwell Crafted and Curated Louis the Last Corona cigar is made in the Dominican Republic. Outside, you'll find a Hybrid Connecticut Arapiraca Maduro wrapper. Inside, the binder is, and the filler is Dominican, Nicaraguan. This is a Corona cigar with a length of 5.25 and a ring gauge of 42.
Caldwell Crafted and Curated Louis the Last cigars are part of a series where the maker puts a bit of a different spin on some unique blends and dreams up some completely new ones. This cigar, in particular, is an alternate take on The Last Tsar. While not as decorated as some companies' other smokes, this stogie offers the perfect opportunity to make adjustments.

It's a funny thing. So many cigar companies are compelled to release special editions of their best cigars. But those are already doing great! They're well made, and the market has proven it. While we love new versions of cherished favorites, the other cigars in the brand portfolio probably need some extra love. Who knows what a few well-considered tweaks could do to blends close to greatness but not quite there?

So Caldwell Crafted and Curated Louis the Last is on the right path.

The Last Tsar was a Dominican smoke with a unique wrapper. It's a hybrid leaf made from Connecticut and Brazilian arapiraca tobaccos. This time around, higher priming was chosen, and different methods were used to ferment this essential Maduro leaf to a dark reddish brown. It should be a touch more substantial and more robust. Caldwell also put in a different binder to adjust the flavors somewhat. In the 5.25 x 40 format, the smaller size allows these leaves to shine more than they would in a fatter cigar.

We have to say that the smoking experience with Louis the Last cigars has improved. Even from the get-go, these fruity aromas come from the cigar that gets the party started nicely. Once you light it up, it comes off as one of those campfire cigars where hearty wood smoke is one of the core notes. Baking spice and dark berries are also in the mix, making this a captivating experience. Bust out the vino and unbutton your top buttons, à la Robert Caldwell.

If the dynasty is coming to an end, we might as well enjoy ourselves.

Please browse our selection of Caldwell Crafted and Curated Louis the Last cigars at your leisure.

• What are the flavors like?
o Campfire, baking spice, dark berries.

• What's the strength level?
o Medium.

• Who is this cigar for?
o Caldwell Crafted and Curated Louis the Last cigars are for folks who want to see the Last Tsar blend evolve.

• Will I want to smoke it to the nub?
o It'll keep your palate engaged.

• What's a good pairing with it?
o Let's grab a French red to go with his highness. Chateau Peyfaures Premium Bordeaux gets excellent ratings and is $50 a bottle. Chateau Lafite is impeccable if you're papered up like a royal and want something that would impress Louis himself. (We're not about to drink up wine at $1K a bottle unless someone else is paying, though.)

• What's the best time/place to smoke this cigar?
o When a boss's time is coming to an end.

• Any flaws/downsides?
o These C&C blends will eventually probably be hard to track down if you're not in the early order group.
Payment & Security
Your payment information is processed securely. We do not store credit card details nor have access to your credit card information.