Crafted and Curated Girls Guns Gold Lancero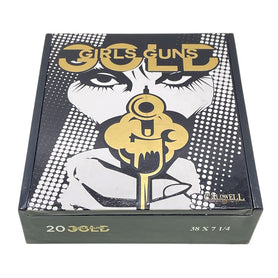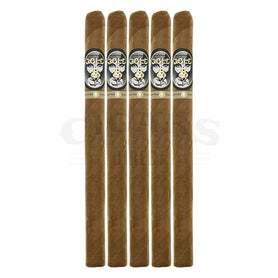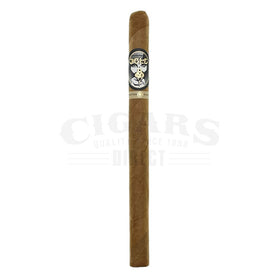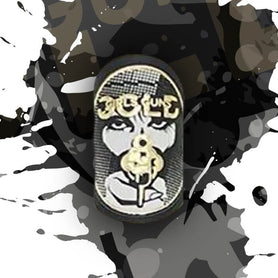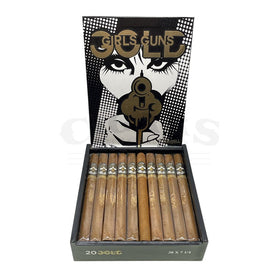 This Caldwell Crafted and Curated Girls Guns Gold Lancero cigar is made in the Dominican Republic. Outside, you'll find a Habano wrapper. Inside, the binder is, and the filler is Dominican, Nicaraguan. This is a Robusto cigar with a length of 7.25 and a ring gauge of 38.
"All the gold and the guns and the girls (couldn't get you off)."

-Metric, "Gold Guns Girls"

Caldwell Cigars founder Robert Caldwell is suffering from success. Between this company and Lost and Found, some partners get upset that they can't get their hands on such hot commodities. So, to show he's got plenty of love for his hardcore Caldwell family, he crafted and curated this tasty little number called Girls Guns Gold.

In a delightfully belligerent Instagram post, Caldwell described Girls Guns Gold cigars as a dark Connecticut that is reached, creamy, and "packed with "f***ing flavor." There's some moderate spice in there, and the resulting experience is "over the top excellent." We wouldn't be surprised if the core were Nicaraguan and Dominican, but the CT wrap is the only thing we can be sure of. With Mr. Caldwell, you have to hang on and enjoy the ride.

The format is a Lancero, so you get a smoke that's easy to hold and draw on until there's nothing left. 38 x 7.25 makes a fine stick perfect for a long morning with a coffee.

The name references a song from Canadian rock group Metric called "Gold Guns Girls." It's still a crankable anti-greed anthem that wonders over and over if anything will ever be enough. When it comes to these Caldwell cigars, the clear answer so far is "no." It doesn't seem like anyone will get their fill of these delicious, delectable smokes soon.

Keep puffin, friends.

Please browse our selection of Caldwell Crafted and Curated Girls Guns Gold Lancero cigars at your leisure.

• What are the flavors like?
o Rich and creamy, with mild spice.

• What's the strength level?
o Mild-medium.

• Who is this cigar for?
o Caldwell Crafted and Curated Girls Guns Gold Lancero cigars are for folks who want a Connecticut that isn't a little bitch.

• Will I want to smoke it to the nub?
o It's excellent.

• What's a good pairing with it?
o Coffee.

• What's the best time/place to smoke this cigar?
o When you wake up irritated (shout out to people who never wake up any other way).

• Any flaws/downsides?
o This is probably going to fly off the shelves
Customer Reviews
Write a Review
Ask a Question
Great new stick from caldwell
Really love everything about this smoke- lancero with great construction....smooth creamy great eith afternoon cofffee
Payment & Security
Your payment information is processed securely. We do not store credit card details nor have access to your credit card information.