Room 101 13th Anniversary Toro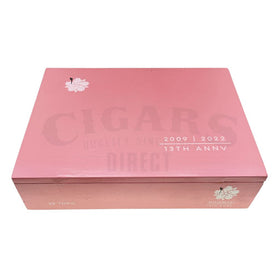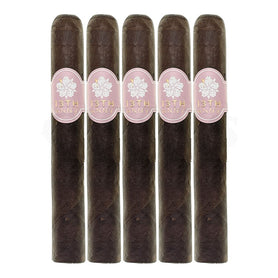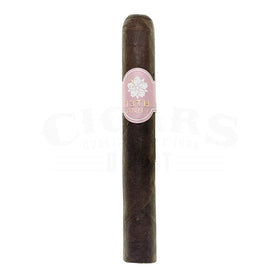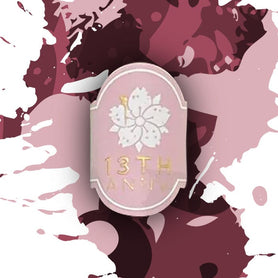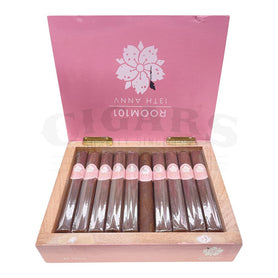 This Room 101 13th Anniversary Toro cigar is made in Nicaragua. Outside, you'll find a Maduro wrapper. Inside, the binder is a Proprietary Blend, and the filler is a Proprietary Blend. The Room 101 13th Anniversary Toro is a Full-Bodied Toro shaped cigar with a length of 6.00 and a ring gauge of 52.
Room 101 has more reason than some cigar brands to celebrate anniversaries. It died once! But rumors of its death were greatly exaggerated; it turned out. Founder Matt Booth retired and then reasonably quickly unretired, returning to the industry where he has since been delighting fans for years.

Room 101 13th Anniversary cigars marked 2009 when Room 101 was first launched. This was after several years of "apprenticeship" with the Camacho team in Honduras to turn Booth, a marine and musician, into a tobacco man. Always the consummate artist and creative mind, he took to it like a duck to water. Instead of putting out immediate chart toppers, though, it's been more of a slow burn, with the brand getting a little bit better each year. 13 years in, the company is offering super tasty smokes that have earned well-deserved praise and a solid following for an organization that still seems to be in the "craft cigar" space.

Farce, Big Payback, Daruma… the list of highly-rated smokes are getting to be more than the average person can remember, which is a great sign.

The Room 101 13th Anniversary cigar is a Nicaraguan blend with a Maduro wrapper contrasting with the pink box and band. It's a rough and ready leaf that is begging to be smoked. You know it will be some good tobacco, just by the look of it. They didn't take too much time to party it up. Instead, you get perfectly opposed visual images when you lift the lid on the box. It would make a great smoke to put in the room of a honeymooning couple of cigar smokers. It's so cute, and yet so not, all simultaneously.

Toast it up for an oaky wood note, the flavor of dark cocoa, and something like a tart fruit in the mix. AJ Fernandez pulled some lovely leaf for this, and it's a fine way to celebrate another trip around the sun for the intriguing enigma of Matt Booth and his fully revived cigar brand.

Please browse our selection of Room 101 13th Anniversary cigars at your leisure.

• What are the flavors like?
o Oak, dark cocoa, and cherries.

• What's the strength level?
o Medium-full.

• Who is this cigar for?
o Room 101 13th Anniversary cigars are for folks who want dark woody flavor straight out of Nicaragua.

• Will I want to smoke it to the nub?
o It's pretty good. It has the potential to be the type of cigar you reach for when you need something a little less polished.

• What's a good pairing with it?
o This one says "vino" to us. Mazas Roble had some excellent reviews recently. Pick up a bottle and set it next to your glass for the re-pour. Now that we think of it, it could be a good sharing cigar and wine pairing.

• What's the best time/place to smoke this cigar?
o When you've been at something surprisingly long, it's still going well.

• Any flaws/downsides?
o Early reviews are all 5 stars!
Customer Reviews
Write a Review
Ask a Question
02/13/2023
Ricky T.

United States
Room 101 13th Anniversary Toro
Staff was efficient and courteous. Oder was handled acknowledging me as customer rather than a fledgling. Oder and received promptly. Cigar proves to be one of the best I have had a chance to smoke, Too bad that it's a limited edition!!!!
02/11/2023
Brendan F.

United States
Very good
Excellent full bodied smoke. I like strength and an easy draw. This cigar had both.
02/06/2023
Harvey D.

United States
Lucky 13
Room 101 13th anniversary what a great smoke cause need to order a few more boxes if you have the opportunity to get one do it if you have the opportunity to buy a box Do It then call me I'll smoke one with you
Payment & Security
Your payment information is processed securely. We do not store credit card details nor have access to your credit card information.