Fireball Cinnamon Corona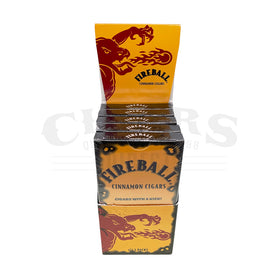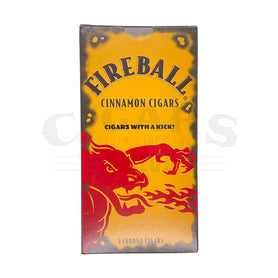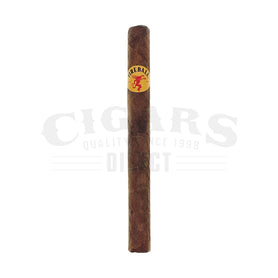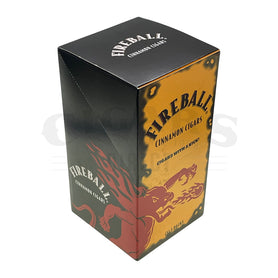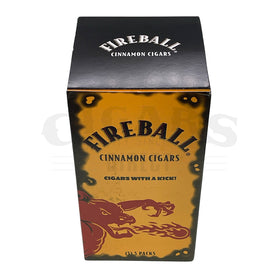 This Fireball Cinnamon Corona cigar is made in the Dominican Republic. Outside, you'll find an Indonesian wrapper. Inside, the binder is Dominican, and the filler is Dominican. The Fireball Cinnamon Corona is a Mild to Medium bodied Corona-shaped cigar with a length of 6.30 and a ring gauge of 44.
Whoo boy! That kick! Many fun nights have started with beers and shots or sips of Fireball cinnamon whiskey. Now you can get it in cigar form.

(For those of you who have had bad experiences with the "red devil," you may want to steer clear.)

Fireball Cinnamon cigars are made with Dominican filler and an exotic Indonesian wrapper. This leaf combo brings a nice flavor into the mix, but the infusion really lights up the blaze on this one. We're not sure what methods are used to add the flavor, but we do know that one of the most popular methods in the industry doesn't involve dipping or injecting. Instead, cigars are placed in a space with the substance to be infused and drink it through the air over time. It's a gentler, more subtle way to allow the natural action of partially dried leaves to take on an exciting flavor.

Fireball Cinnamon cigars are not crazy about the liquor flavor, either. They don't knock you over. Instead, the cinnamon and woody whiskey notes are a part of the mix, leading to enjoyable smoke while bringing something new to the table. This isn't the first cigar of its kind, either. Gurkha Grand Reserve cigars are infused with Louis XIII Cognac, for example. But don't get confused out there because there are cigars by alcohol brands that are not infused per se but are barrel-aged (Pappy Van Winkle, Buffalo Trace).

Don't get it twisted. Fireball Cinnamon cigars are a different kind of cigar. They're one you can go to when you want something different that will light up the night (or the morning, if you're crazy like that).

Please browse our selection of Fireball Cinnamon cigars at your leisure.

• What are the flavors like?
o Cinnamon, spice, light wood.

• What's the strength level?
o Mild-medium.

• Who is this cigar for?
o Fireball Cinnamon cigars are for people who want a blend that will bring out the devil.

• Will I want to smoke it to the nub?
o You might get distracted by your party plans.

• What's a good pairing with it?
o Coke over ice? It's a new way to do whiskey and coke.

• What's the best time/place to smoke this cigar?
o Nights when you're down to have a good time.

• Any flaws/downsides?
o Won't get you drunk.
Customer Reviews
Write a Review
Ask a Question
Love them
These cigars are very smooth with no nasty after taste. I smoke cigars with my brother-n-law, and he loved them as well. Will definitely be buying more soon.
Payment & Security
Your payment information is processed securely. We do not store credit card details nor have access to your credit card information.