Caldwell Lost and Found Pepper Cream Soda Broadleaf B.P. Toro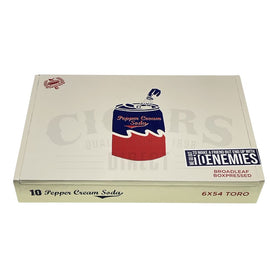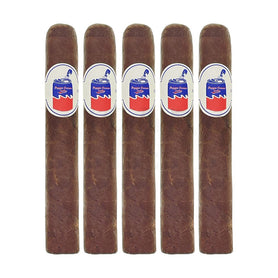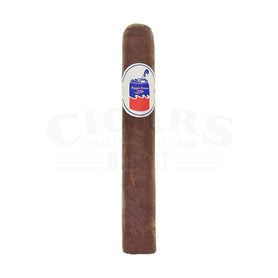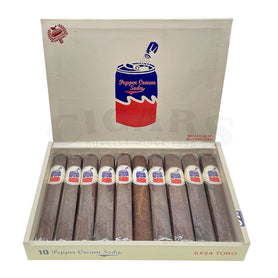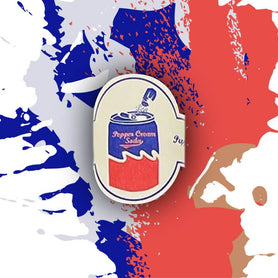 Caldwell's Lost and Found was once about sourcing forgotten tobaccos and cigars, but the approach over time shifted into producing blends specifically for the brand. Pepper Cream Soda is a beloved original that has found many fans in each batch release, and in this version, it now gets dressed in a lusty Pennsylvania broadleaf oscuro wrapper. This brings rich earthy and savory notes to a smoke that always kicked off in an interesting fashion, even from the first draw.

Pepper. It's right there in the name. If you're not a spice lover, you likely will need to find your princess in another castle.

In addition to the namesake broadleaf, this iteration of Pepper Cream Soda is built on a different foundation. Where there once was Dominican tobacco, you'll now find something different, but completely wonderful: Oliva's high-quality Nicaraguan leaf. They grew some powerful habano-seed tobacco in farms in Condega and Jalapa, and the blend comes together with plenty of feisty fire.

As the box says, "We go out to make a friend but end up with 10 enemies."

We imagine some of you know how that feels. When you've got a lot of personality like the Pepper Cream Soda Broadleaf, you're bound to step on some toes. And if you've ever checked out Robert Caldwell's Instagram feed, you know that you're only ever a few videos away from Mr. Caldwell letting loose with a couple of choice words that help fund the company swear jar.

But we digress.

Tasty Nicaraguan leaf brings pepper and cedar. The broadleaf wrapper adds hickory and savory sniffs of meat on the grill. It's also quite earthy, like the mud at the bottom of a cup of coffee. Light it up while you can. 500 boxes worldwide will go up in smoke before you know it.
This Caldwell Lost and Found Pepper Cream Soda Broadleaf B.P. Toro cigar is made in the Dominican Republic. Outside, you'll find a Broadleaf wrapper. Inside, the binder is Nicaraguan Habano and the filler is also Nicaraguan Habano. This is a Box-Pressed Toro with a length of 6.00 and a ring gauge of 54.

Please browse our selection of Caldwell Lost and Found Pepper Cream Soda Broadleaf cigars at your leisure.

• What are the flavors like?
o Pepper, cedar, hickory, grilled meat, coffee

• What's the strength level?
o Medium-full

• Who is this cigar for?
o Caldwell Lost and Found Pepper Cream Soda Broadleaf cigars are for fans of the blend who would like to try it as a Nicaraguan smoke with a new wrapper.

• Will I want to smoke it to the nub?
o This one is totally going to satisfy smokers who like the flavor profile we described.

• What's a good pairing with it?
o Beer. A Jai Alai IPA from Cigar City Brewing actually pairs well here! No, we're not just suggesting it because it has "cigar" in the name. The malt and caramel notes should provide great balance to the earthy spice of the smoke.

• What's the best time/place to smoke this cigar?
o Let's have this with before dinner drinks. Any season.

• Any flaws/downsides?
o It's totally revamped from prior versions. In reality, this is a new cigar. Hopefully, people won't come in expecting too much similarity to the old school Pepper Cream Sodas.
Payment & Security
Your payment information is processed securely. We do not store credit card details nor have access to your credit card information.