2020 Eastern Standard Sungrown Magic Super Lancero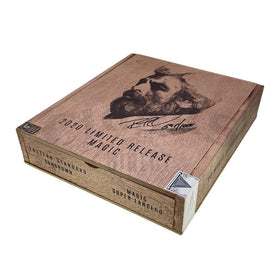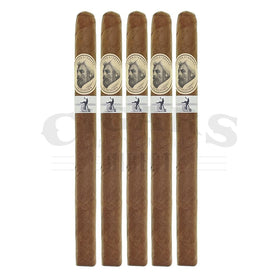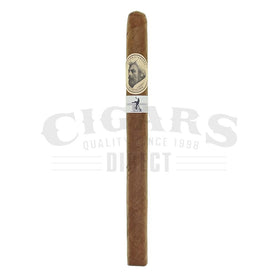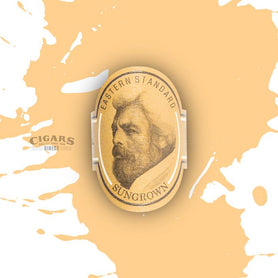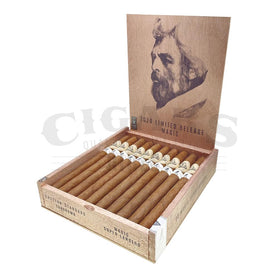 Caldwell 2020 Eastern Standard Sungrown Magic Super Lancero cigars are a whimsical take on the popular blend that helped Caldwell build its reputation for fun, flavorful smoke. Cigar Aficionado praised the original 92-point cigar for its "[c]omplex layers of chocolate, rye bread and nuts" that "play off the earthy, barnyard core." That review, however, was for the original Connecticut-style release this sungrown blend, particularly this vitola, is quite a bit different.

The Super Lancero, while some may not agree on its exact description (lonsdale? Panatela?), is a long, thin cigar. It cuts down on the long-filler blend quite a bit, allowing the wrapper to dominate the flavor profile more. The blend is still the same as the core sungrown release, just in different proportions. There's the Dominican and Mexican long-fillers, the Ecuadorian binder, and a hearty Mexican Habano wrapper. That final leaf is a hybrid Cuban-Mexican type of tobacco that has some undeniable personality.

A cigar that was known for having a variety of interesting flavor notes still brings a lot to the table. Chocolate, nuts, earth, meatiness… it's all there, along with touches of florals and herbs that will keep you guessing. This is a sophisticated blend that displays many difference faces. You might be expecting something more rugged and spicy, given the tobaccos in the mix, but this Magic Super Lancero has a profile all its own.

If you don't typically pick up long, thin cigars like this, Caldwell has created something worth trying here. It's likely to be one of the more interesting blends you light up!
This Caldwell 2020 Eastern Standard Sungrown Magic Super Lancero cigar is made in Dominican Republic. Outside, you'll find Mexican Habano wrapper. Inside, the binder is Ecuadorian, and the filler is Dominican and Mexican. This is a Long Panatela cigar with a length of 7.50 and a ring gauge of 42.
Please browse our selection of Caldwell 2020 Eastern Standard Sungrown Magic Super Lancero cigars at your leisure.

• What are the flavors like?
o Chocolate, nuts, earth, meat, florals, and herbals

• What's the strength level?
o Medium

• Who is this cigar for?
o Caldwell 2020 Eastern Standard Sungrown Magic Super Lancero cigars are for smokers who love something new and interesting, and also people who are into those long, thin vitolas.

• Will I want to smoke it to the nub?
o You're going to be interested for a good long while with this one.

• What's a good pairing with it?
o An interesting cocktail to go with this sophisticated cigar – a rum and orange. Use island rum for that Caribbean flavor (1.5 parts rum, 1 part Amaro Montenegro, one part sweet vermouth, 1 dash of grapefruit bitters).

• What's the best time/place to smoke this cigar?
o Bust this out at a European cafe that allows smoking.

• Any flaws/downsides?
o Can be inconsistent. Lots of flavor notes found across each stick. Could be a plus to some!
Payment & Security
Your payment information is processed securely. We do not store credit card details nor have access to your credit card information.