Arturo Fuente Opus X Destino Al Siglo Super Belicoso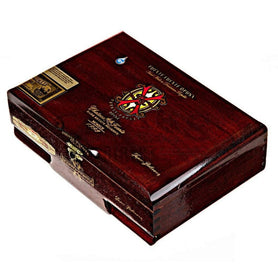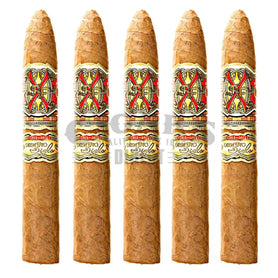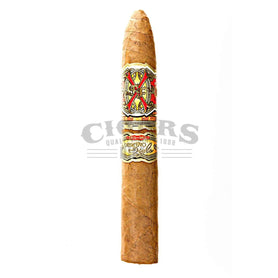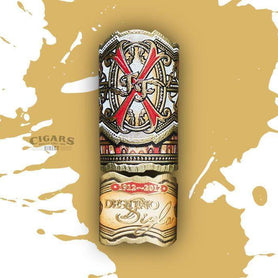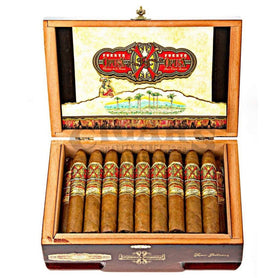 Arturo Fuente, a young man from Cuba, started a cigar company in Tampa, Florida in 1912. 100 years later, his son Carlos Fuente Sr. and grandson "Carlito" Fuente celebrated the start of a legendary story with the release of a 100th birthday cigar, the " OpusX Destino al Siglo" (century of destiny).

This special release features a Habano-seed Dominican sun-grown wrapper, encircling a signature Fuente Dominican blend. For many decades in the early history of the company, Cuban tobacco was the primary leaf, but after the U.S. embargo, things had to change. Carlos Sr. took the company from Tampa to Nicaragua. Unfortunately, the troubles weren´t over yet. Nicaragua had a revolution and the Fuente factory was burned down. It was necessary yet again to relocate. This time, however, it would be the last time. The Dominican Republic became the home of Fuente and Fuente.

As luck would have it, the soil there was fertile enough to support the company for decades to come, offering up world-class tobacco season after season, which the Fuentes would masterfully work into 90+ rated cigars on an annual basis. With six plantations and over two thousand employees, the hundredth year offers so much to celebrate. And with the Destino al Siglo, you can celebrate it too.

It's a full-strength cigar with a robust flavor profile including chocolate, sweet cedar, and lightly spiced fruit on the finish.

Take your time with this one. It will be a hundred years before we see another like it.
Customer Reviews
Write a Review
Ask a Question
Payment & Security
Your payment information is processed securely. We do not store credit card details nor have access to your credit card information.