Alec Bradley Black Market Churchill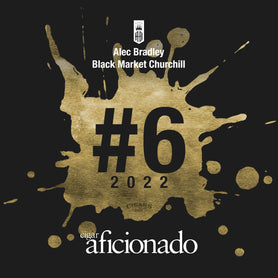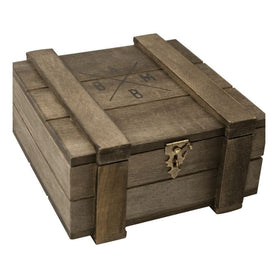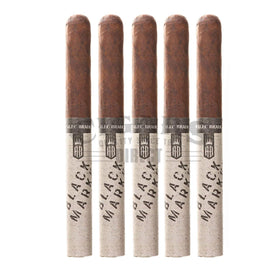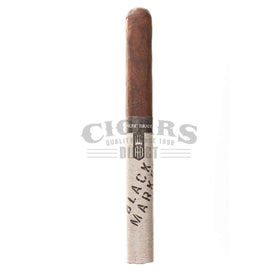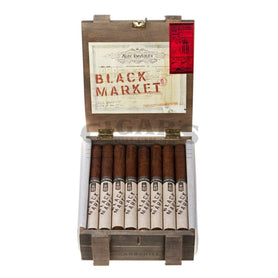 This Alec Bradley Black Market Churchill cigar is made in Honduras. Outside, you'll find a Nicaraguan wrapper. Inside, the binder is Sumatra, and the filler is Honduran. This is a Churchill cigar with a length of 7.00 and a ring gauge of 50.
Customer Reviews
Write a Review
Ask a Question
01/08/2023
Gary B.

United States
Tasty with elegant ash albeit inconsistent
Bought a box based on aficionado 2022 rating. CD packaged and sent professionally. Cigar has a robust flavor & yields maybe the whitest ash I have ever witnessed. Nice long smoke, smooth until the bitter end. I believe these are rolled for Alec B. at Plasencia in Estelli, which would create well-crafted expectations. The first stick had an odd result, with a "hotspot" forming below the burn line, and actually burning through the binder and wrapper creating a hole which proceeding to expand with each draw. Not to be hasty, I have smoked 3 or 4 since, and this burn hole was not repeated. However, for the next 2 tries I noticed that the wrapper seams are not tight enough, allowing airflow and diminishing the draw strength. Had another last night and it performed better and finally as expected. I let the sticks "rest" for 3 days after shipping, and perhaps more was needed as they are aging in my humidors and now will hopefully perform as a Top 10 Cigar. Good flavor, so worth it despite the construction issues.
Payment & Security
Your payment information is processed securely. We do not store credit card details nor have access to your credit card information.