5 Vegas Classic Fifty Five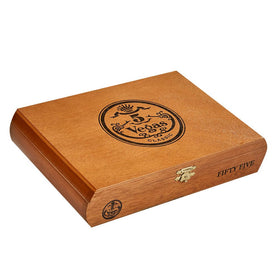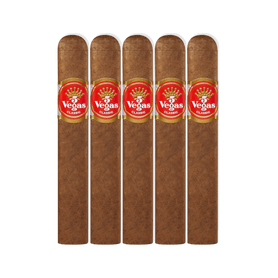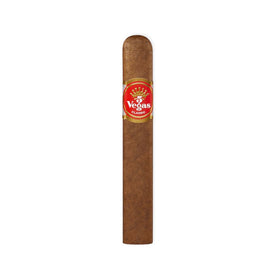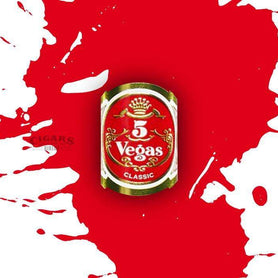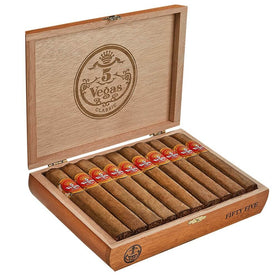 This 5 Vegas Classic Fifty-Five cigar is made in Nicaragua. Outside, you'll find a Sumatra wrapper. Inside, the binder is Nicaraguan, and the filler is Nicaraguan. This is a Robusto Grande cigar with a length of 5.50 and a ring gauge of 55.
Customer Reviews
Write a Review
Ask a Question
Excellent Tasty Stick
A friend recommended trying the 5 Vegas Classic Fifty Five. Its a nice, box pressed stick. The filler and binder are Nicaraguan and Dominican and the wrapper is Sumatran. The first one I tried was soft. Something was wrong. I lit up and within 1/2 the wrapper cracked and fell apart. I was not disappointed. I grabbed a second one and it was firm in the hand; not like the first one. Both were laying right next to each other in my humidor so Im not really sure why the first one was a dud. But the second turned out to be excellent. I checked the other 3 cigars I had and they all felt firm, so I figured that I just got one that slipped through quality control. I smelled the cigar and I could detect cocoa. Very nice. I lit up and got a blast of red pepper. This put a smile on my ****. I examined the cigar and the construction was very good. Hardly any veins. As I smoked the early part, the cigar gave off a definite medium body, meaty flavor. I got some tones of cedar and sweet wood. About 3/4 in, it started to canoe on me. I immediately used my lighter to repair it and it burned perfectly throughout the rest of the smoke. It didnt produce a lot of smoke....just wafted in the air. At the end of the 1/3 point, I noticed that it had a very nice, even, tight ash . The flavor was all wood and spice. And it had that meaty, medium body flavor. Half way through, a huge wave of cream entered the picture. The spice rolled to the back of my throat and the creaminess made it a nice combination. By this time, it was shoveling out huge billows of smoke. Nice. I noticed something that I rarely see in my cigars. The end I put in my mouth was staying well formed and uniform. This is a well made cigar. Instead of it getting all sloppy, it was firm all the way to the end. I didnt have to spit out any loose tobacco, even once. It has a very slow burn. It lasted a good 60 minutes. The cigar stayed consistent to the nub. Never harsh or bitter. I like this cigar.... a lot.
Payment & Security
Your payment information is processed securely. We do not store credit card details nor have access to your credit card information.