Crowned Heads Las Calaveras LE 2023 LC52 Toro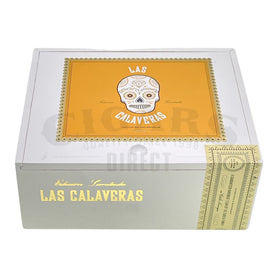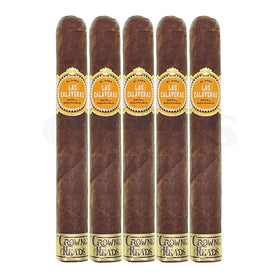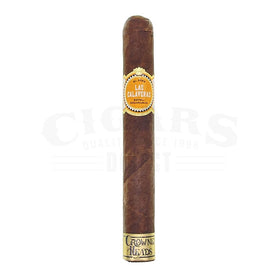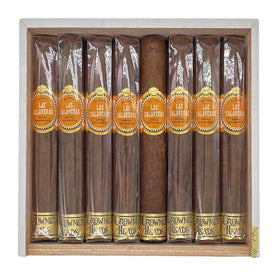 The Crowned Heads Las Calaveras 2023 blend reminds us that some things always cause a stir.

Seriously, after over a decade of this cigar releasing in varying editions, it never fails to generate some buzz. Folks just can't wait to add these to the humidor, whether it's 2013 or 2023. We suppose in another ten years we'll still be here getting excited and flicking our lighters over Las Calaveras 2043, too. It's the flavor, you see.

The blend has been featuring Nicaraguan long-fillers and follows that tradition for this edition as well. It's a vibrant core and we're quite happy to see it return. The fermented Ecuadorian wrapper of last year has been given a rest, and a Connecticut broadleaf wrapper got the nod. It hasn't been seen on this stogie since 2016! This adds a wonderful dimension to the flavor profile that we're so often down to enjoy. Like so many cigar fans, we really can't get enough broadleaf.

Also, we haven't even mentioned the key partnership here. Crowned Heads didn't roll these up in their garage. This is a My Father blend. No, really. The Garcia family played an integral role in making these so fantastic. And for a lot of people, that little factoid probably makes it clear why this cigar stays winning one year after the other.

How does it taste?

Crowned Heads founder Job Huber explains: "The 2023 Las Calaveras blend has so much going on in terms of what you'd expect from a My Father Broadleaf blend, everything from pepper to chocolate to earth, all impeccably and consistently balanced."

Yep. We're in. Get 'em while they're hot!
This Crowned Heads Las Calaveras LE 2023 LC52 Toro cigar is made in Nicaragua. Outside, you'll find a Connecticut Broadleaf wrapper. Inside, the binder is Nicaraguan, and the filler is Nicaraguan. The Crowned Heads Las Calaveras El 2023 LC52 is a Medium to full-bodied toro-shaped cigar with a length of 6.00 and a ring gauge of 52.
Please browse our selection of Crowned Heads Las Calaveras 2023 Limited Edition cigars at your leisure.

• What are the flavors like?
o Pepper, chocolate, earth

• What's the strength level?
o Medium-full

• Who is this cigar for?
o Crowned Heads Las Calaveras 2023 cigars are for old fans (and the new fans the blend will inevitably create).

• Will I want to smoke it to the nub?
o Yes. Most absolutely.

• What's a good pairing with it?
o Whiskey or beer. Or wine. Or coffee. Okay, you want a specific recommendation. This one calls out for scotch on the rocks. Pour that Highland Park 21-year-old that everyone goes nuts for – it's really SO good.

• What's the best time/place to smoke this cigar?
o Stolen moments of leisure.

• Any flaws/downsides?
o No.
Payment & Security
Your payment information is processed securely. We do not store credit card details nor have access to your credit card information.