Oliva Serie V Melanio Churchill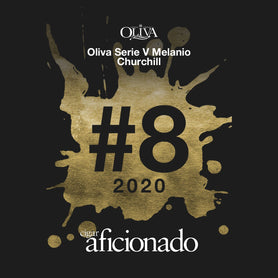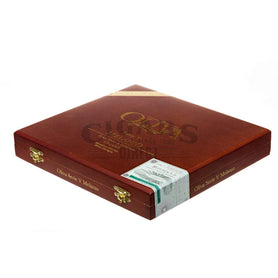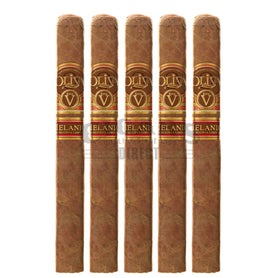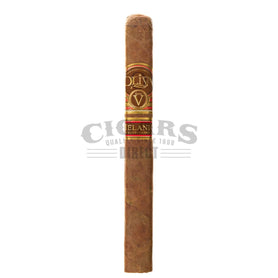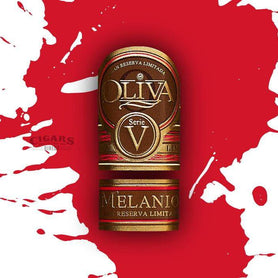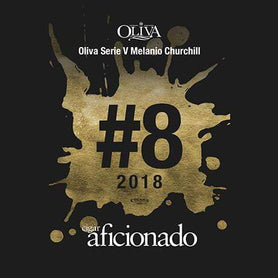 Rated 95 and Named #8 Cigar of the Year of 2020!
Once again, the Oliva Serie V Melanio is on top. This blend isn't just one of the best cigars 2020, it's one of the best cigars of the last decade – and the most consistent! In 2014 it was named the Cigar Aficionado Cigar of the Year, and it's been a humidor staple ever since.

There are two big components to the blend that make it special. The first is premium Nicaraguan tobacco grown mostly in Jalapa. Each growing region of Nicaragua has its own signature leaf (Condega, Estelí, Ometepe), and Jalapa is known for balance and subtlety. So the Oliva Serie V Melanio Churchill is built on well-behaved tobacco.

The wrapper is a different story.

The cover leaf on the Melanio is Sumatra-seed tobacco grown in shady Ecuador. It's rich and complex and rounds out the blend with its now-signature profile: chocolate and nuts. While other series from Oliva like the G or O focus on flavors that are a bit more exotic, the Serie V Melanio is reliably tasty to pretty much everyone. It features universally popular flavors, done to perfection. That's why it's still a 95-point smoke after all these years, and one of the top cigars 2020.

Melanio Oliva was one of the family's legendary tobacco farmers, kicking off cultivation in the 1800s, and setting his family on a path that would take them to where they are today. Now, as one of the leading families of Nicaraguan tobacco (which is saying a LOT given the other famous lineages in that nation), Oliva still honors the man resting at the root of all their growing success.

Tobacco families never forget where they came from, and it often seems like the hands of ancient experience are still at work in their fine cigars. The most realistic way to get help from your ancestors after they pass is to keep their lessons, methods, and traditions alive. That way, whenever you need them, they'll be there.

That's what's on our minds when we toast up an Oliva Melanio Serie V Churchill.

Payment & Security
Your payment information is processed securely. We do not store credit card details nor have access to your credit card information.