Arturo Fuente Don Carlos Eye of The Shark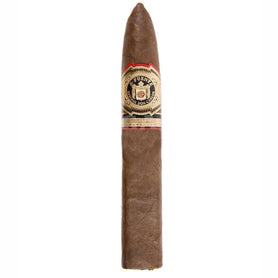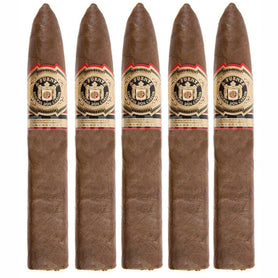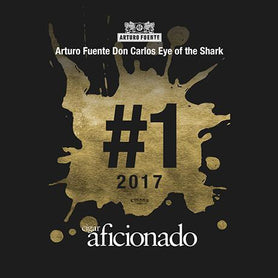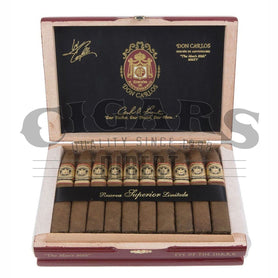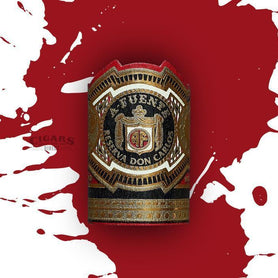 The Don Carlos Eye of the Shark was the 2017 cigar of the year with a stellar 97 rating. This irresistible masterpiece crafted by Arturo Fuente grabbed the #1 spot in 2017 with a unique blend, an innovative shape, and a perfect combination of wrapper, filler, and binder ensures a heavenly cigar smoking experience. The Dominican Republic tobaccos are beautifully rolled in a dark, shiny Cameroon wrapper. Made using a well-aged tobacco blend, The Eye of the Shark is something you'll want to sink your teeth into!
One thing is certain, once you try it, never get enough of Arturo Fuente's Don Carlos Eye of the Shark. Consistently the best flavor profile, experience dominant flavors of cocoa and nuts with a hint of spice and cedar.
The Arturo Fuente Don Carlos Eye of the Shark is killer! It is constructed of an unconventional Cameroon wrapper, and fine Dominican long-filler tobaccos. If you can land an Eye of the Shark, you've landed a really big catch! The slightly sweet flavor is produced by the African Cameroon wrapper and is a perfect sweet and savory combo.
Your eye will rest squarely on the unique shark-like profile on this box-pressed cigar that tapers into a regular Belicoso or demi-press shape. Flawlessly constructed, a hallmark of Arturo Fuente ensures an even burn and smooth draw on the Don Carlos Eye of the Shark! Each exquisitely rolled smoke delivers a bevy of flavors including a zesty candied orange peel with almond notes throughout.
The Arturo Fuente Don Carlos Eye of the Shark won top honors from Cigar Aficionado including Cigar of the Year in 2017. Don Carlos himself, sadly passed in 2016, before being awarded the No 1 cigar of 2017. His spirit and legacy live on in the Arturo Fuente Don Carlos Eye of the Shark.
Payment & Security
Your payment information is processed securely. We do not store credit card details nor have access to your credit card information.