Warped Flor Del Valle Sky Moon Corona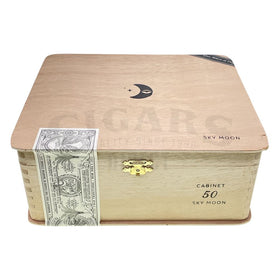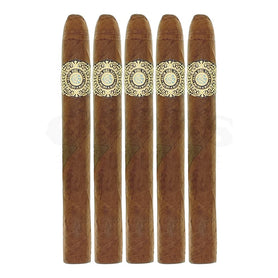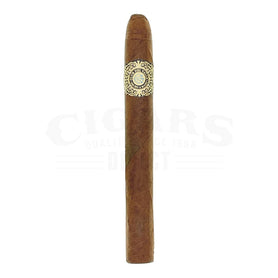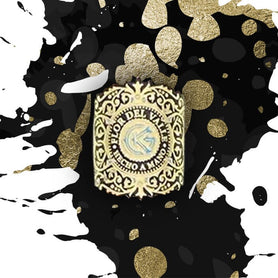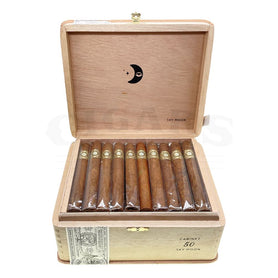 It started with Sky Flower. Then came Moon Garden. Now there's… Sky Moon. Naturally.

Warped Flor Del Valle Sky Moon Corona cigars are a new blend in the series. Company founder Kyle Gellis says that the blend "showcases both the unique flavor profiles of Sky Flower and Moon Garden including the strength and body of Sky Flower." These sticks in particular were what Mr. Gellis might put in your hand at an event if you managed to swing by for a chat. Stogies like these always wind up interesting, because you have to imagine that the maker is going for something fairly enjoyable and memorable with a smoke like that.

The tobacco blend is lush, and full of high-quality Nicaraguan leaves grown by AGANORSA in Nicaragua. This means that the Sky Moon is packed with Corojo 99 and Criollo 98, along with that signature special addition that makes the Flor Del Valle interesting: medio tiempo. These are the leaves that sometimes sprout from the top of the tobacco plant, and that offer a flavor that is a touch different from the ligero surrounding it.

They rarely grow, so they're kind of a treat when you can score them.

The cigars are finished with shade-grown corojo 99 wrappers grown in Jalapa, Nicaragua.

The flavors of the Warped Flor Del Valle Sky Moon blend are earthy and spicy. Most folks often are finding vanilla, cinnamon, honey, and other dessert aromas in the mix. It's a cigar that kind of lives and dies by its secondary notes. There's not a particular flavor that jumps out, aside from the occasional flare-up of black pepper. Instead, it's a fancy mélange of notes that make for an interesting experience.

If you're wondering about the shape, these are 5.5 x 42 coronas with "109 heads." Think of it like a Belicoso, but blunted a bit. A throwback flourish from the skilled rollers at Aganorsa Leaf in Estelí, Nicaragua. This is in part something that recalls the roots of the blend's namesake. "Flower of the Valley," as it translates to, was a Cuban classic. This is not an attempt at this point to really copy them, but instead, it seems more like a modern blend to simply keep alive the memory of those smokes.
This Warped Flor Del Valle Sky Moon Corona cigar is made in Nicaragua. Outside, you'll find a Shade Grown Corojo 99 wrapper from Jalapa. Inside, the binder and filler is Corojo 99, Criollo 98, and Medio Tiempo. The Warped Flor Del Valle Sky Moon C is a Corona-shaped cigar with a length of 5.50 and a ring gauge of 42.
Please browse our selection of Warped Flor Del Valle Sky Moon cigars at your leisure.

• What are the flavors like?
o Earth and spice – cinnamon, vanilla, honey

• What's the strength level?
o Medium

• Who is this cigar for?
o Warped Flor Del Valle Sky Moon cigars are for folks wanting a mild-ish swirl of spices.

• Will I want to smoke it to the nub?
o Probably

• What's a good pairing with it?
o We could go for a cold Brooklyn Summer Ale with this.

• What's the best time/place to smoke this cigar?
o When you're lighting up for the love of tobacco.

• Any flaws/downsides?
o Aging doesn't really bring them anywhere more special. Once you got 'em, that's as good as they'll probably get.
Payment & Security
Your payment information is processed securely. We do not store credit card details nor have access to your credit card information.