Warped Don Reynaldo 70th L.E. Belicoso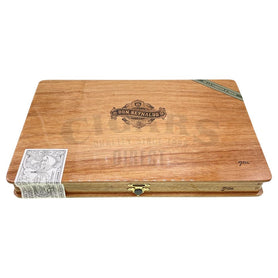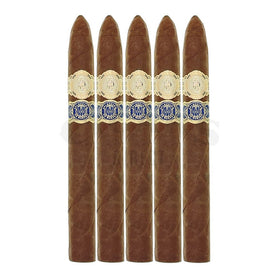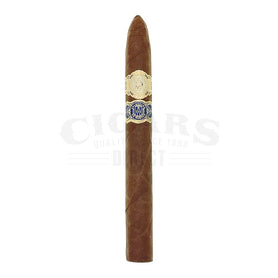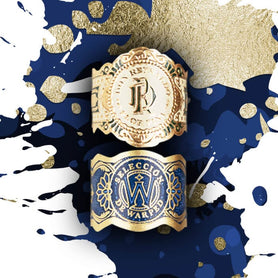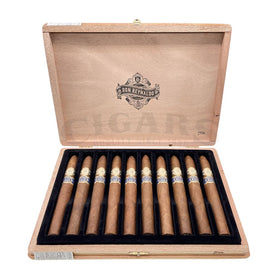 ONLY 1000 BOXES OF 10 PRODUCED
This Warped Don Reynaldo 70th L.E. Belicoso cigar is made in Miami. Outside, you'll find a Dominican Corojo wrapper. Inside, the binder is Nicaraguan, and the filler is Dominican & Nicaraguan. The Don Reynaldo Regalos is a Medium bodied Belicoso-shaped cigar with a length of 6.50 and a ring gauge of 48.
We learn so much from our fathers. Sometimes, they write our whole destiny in the lessons they teach us, the expectations they have of us, and the behaviors they cultivate in us. For Kyle Gellis, founder of Warped, his dad Ronald taught him cigars. And it wasn't just "this one is good… this other one sucks." The way Gellis tells it, it sounds like he went to cigar university right in his own home as a young pup.

Gellis recounts, "It was my dad who had me sit with him while he smoked in his office and told me about construction, sizes, flavor profiles, and everything that encompassed the world of premium cigars."

Not a bad way to start building a cigar, man!

The existing Don Reynaldo blend was Gellis' original way to honor his father's influence. As Papa Gellis reached his 70th birthday (December 17th, 2022), the blend was rolled into this special limited edition. One thousand boxes were made, and the 70th was presented to Don Reynaldo himself as a birthday gift.

(Don't be too jealous. We're sure your kids got you something nice, too.)

This blend is all about Cubanesque flavors, made to suit the tastes of Don Reynaldo. To do that, Gellis and the Warped team put together a combo platter of Dominican and Nicaraguan tobaccos that brought in the classic cedar, peppercorn, and a hint of cream. As Kyle Gellis reports, warped Don Reynaldo 70th L.E. cigars are meant to combine the creaminess of Hoyo de Monterrey and the spice of Partagás.

It sounds like a fun goal to shoot for, and he mainly hits the mark. The must-have Corojo wrapper from the Dominican Republic seals the deal here.

The cigars are also made traditionally by Cuban rollers at El Titan de Bronze shop in Miami. The torcedores went for maximum difficulty, using entubado bunching and putting that signature triple cap on the head. The result is a smoke that has all the flavor you'd expect and smokes up nicely. The draw is not easy to get with this rolling method, but the manufacturing team has their method down to an absolute art.

Grab a box and light up a few of these with your granddaddy, uncles, or even yourself to celebrate the lifelong milestone of reaching 70 trips around the sun. We'll be toasting to Don Reynaldo, who did quite a fine job raising the tall-growing tobacco plant that now gives us an abundant wealth of delicious Warped blends.

Many happy returns, Mr. G.

Please browse our selection of Warped Don Reynaldo 70th L.E. cigars at your leisure.

• What are the flavors like?
o Cedar, cream, peppercorn.

• What's the strength level?
o Medium.

• Who is this cigar for?
o Warped Don Reynaldo 70th L.E. cigars are for those who love a classic smoke.

• Will I want to smoke it to the nub?
o Oh, for sure.

• What's a good pairing with it?
o Pour a nice scotch. This year's GlenDronach Revival is fit for a milestone celebration.

• What's the best time/place to smoke this cigar?
o 70th birthday parties.

• Any flaws/downsides?
o Folks seem to have moved on from "Cubanesque," but we think there's no escaping the goodness of a classic profile.
Payment & Security
Your payment information is processed securely. We do not store credit card details nor have access to your credit card information.