Tatuaje Nicaragua Cojonu 2018 Double Robusto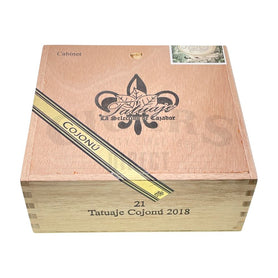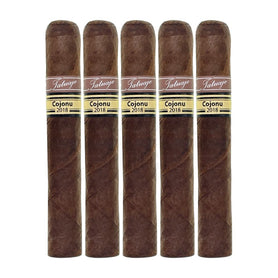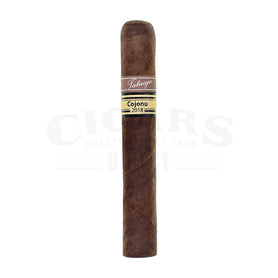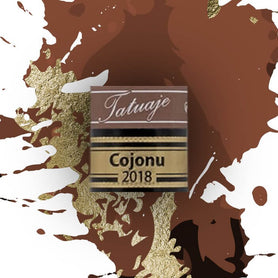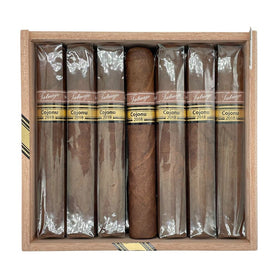 It's never too late to turn in that homework that's past the deadline – even if the deadline was 5 years ago!

Tatuaje founder Pete Johnson is clearly a man who doesn't like to leave an important project undone. For the Tatuaje Nicaragua Cojonu 2018, the year is a callback to the time when the blend was supposed to be released. These special cigars were set to come out every three years, but 2015 and 2018 were skipped, making this a "lost blend."

It seems that didn't sit right with Mr. Johnson.

After all, this was a bit of a classic smoke for the company. He and "Don Pepin" Garcia of My Father cigars have been making these since Tatuaje first got started in the mid-2000s. The blend has hit the best of lists before, too. It wasn't just a niche limited edition! The Cojonu Sumatra landed at #9 on Cigar Aficionado's 2012 Cigars of the Year list, and probably only fueled disappointment when people went looking for installments that didn't appear.

Well now, here they are. The 2015 came out last year and the 2018 has finally arrived.

The Tatuaje Nicaragua Cojonu 2018 follows the time-tested format that has worked well for the brand: an Ecuadorian Habano wrapper and a blend of delicious Nicaraguan tobaccos inside. The concept of the blend is to bring strength (cojones) and potency, along with plenty of flavor. As a result, this is a full-strength cigar that offers the flavors of cinnamon, leather, coffee, chocolate, earth, and a lot more. This one is kind of a feast, and one we're quite happy to smoke when we're in the mood for something really robust.

It's a double robusto that totally delivers. We're glad they finally got around to rolling it!
This Tatuaje Nicaragua Cojonu 2018 Double Robusto cigar is made in Nicaragua. Outside, you'll find an Ecuadorian Habano wrapper. Inside, the binder is Nicaraguan, and the filler is Nicaraguan. This is a Medium to Full-bodied Double Robusto-shaped cigar with a length of 5.63 and a ring gauge of 54.
Please browse our selection of Tatuaje Nicaragua Cojonu 2018 cigars at your leisure.

• What are the flavors like?
o Cinnamon, leather, coffee, chocolate, and earth

• What's the strength level?
o Full

• Who is this cigar for?
o Tatuaje Nicaragua Cojonu 2018 cigars are for people who want to be knocked over by their next smoke.

• Will I want to smoke it to the nub?
o It might be an overmatch, but you should give it a shot anyhow.

• What's a good pairing with it?
o Want something light to let the cigar shine? Drink an Anderson Valley Brewing Coastal Ale. Light, fruity, and crushable.

• What's the best time/place to smoke this cigar?
o When you finally get around to crossing a longstanding project off your list.

• Any flaws/downsides?
o It's a great cigar made at My Father's Cigars factory. The construction is super on point.
Payment & Security
Your payment information is processed securely. We do not store credit card details nor have access to your credit card information.