Tatuaje Monster Series The Face Redux 3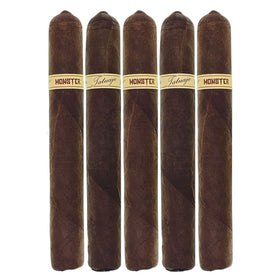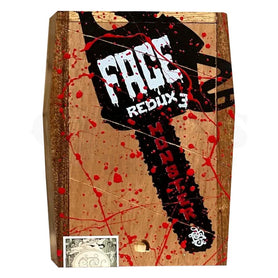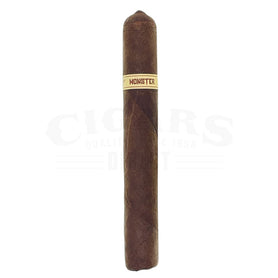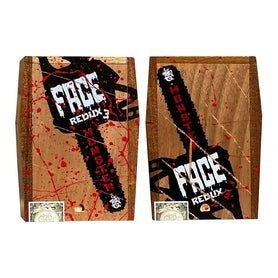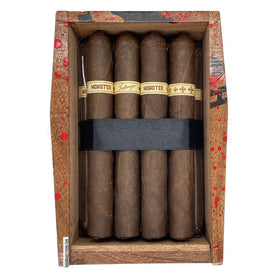 This Tatuaje Monster Series The Face Redux 3 cigar is made in Nicaragua. Outside, you'll find a Mexican San Andres wrapper. Inside, the binder is Nicaraguan, and the filler is Nicaraguan. This is a Toro Gordo cigar with a length of 6.38 and a ring gauge of 56. 
Tatuaje has crafted 5,000 boxes of this year's Monster Series The Face Redux 3.  Each box will be 13ct. Equaling a total of 65,000 cigars for this redux. Of those 5,000 boxes, 700 are numbered, while 4,300 are not.
The Face pays homage to the movie monster Leatherface, from the Texas Chainsaw Massacre series, who is known for wearing a skin mask. Like its Monster Series predecessors, these cigars come in boxes that look like coffins, complete with blood-red paint.
 "My family's always been in meat."

-The Hitchhiker, Texas Chain Saw Massacre

Tatuaje's ghastly Halloween series comes roaring back into our lives each year like a chainsaw wielded by a maniac. The Face Redux 3 is crafted to pay homage to Leatherface, the rampaging murderer at the center of the Texas Chainsaw Massacre film franchise, once again.

What leather is on his face, you ask? Human leather, of course! It's by far the most effective for terrorizing future victims. You just don't get the same reaction from cow, goat, or sheep leather. Only 100% genuine human leather will do!

Give the original film a watch to see one of horror cinema's certified classics.

This year's version stays true to the cigar's roots, using a Nicaraguan filler blend and a Mexican San Andres wrapper cut free from a tobacco plant so the stogie could wear it like a second skin. It's a decent size cigar: a toro gordo measuring 6.38 x 56. You don't usually see a length that precise, but when you're carving up folks to make them into clothing, you've got to be precise, or else it won't fit right.

Duh.

Light up the cigar to release the flavors of earth, cedar, and, dare we say it? Leather. And somewhere in the finish, you might taste something just the merest hint of copper. Or is that your imagination? They wouldn't have used any blood in making these cigars, would they?

Of course not. That would be crazy talk. But then again, Tatuaje founder Pete Johnson used to play in a metal band. How committed to the darkness is he?

Anyhow, these are decent smokes. They offer a nice rich flavor and are sleeper premium cigars. Some think They're gimmicky, but Tatuaje fans know that these things hit the spot for real.

Pick up the bloody coffin box with an unlucky 13 sticks inside to experience the full effect.

Please browse our selection of Tatuaje Monster Series The Face Redux 3 cigars at your leisure.
Payment & Security
Your payment information is processed securely. We do not store credit card details nor have access to your credit card information.