Rose of Sharon L.E. Perfecto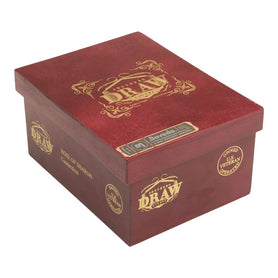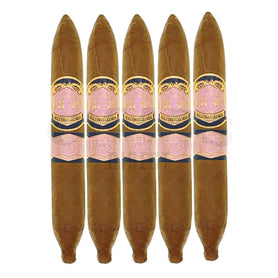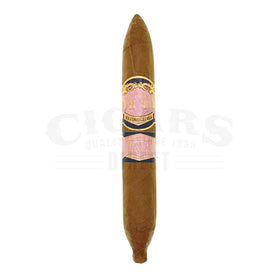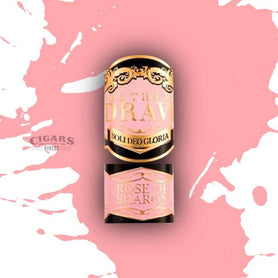 A perfect cigar in a shape that's perfecto! If you haven't met Sharon yet, now is definitely the time, thanks to this beautiful special release.

Rose of Sharon Limited Edition perfecto cigars celebrate a blend that has made Southern Draw a recognizable name to smoke fans all over the place.

This is one of those blends that gets decent marks from Cigar Aficionado, but that fans absolutely rave over. It grabs some people and just won't let go, becoming a total go-to for a sizeable chunk of cigar lovers.

The experience is flavorful, mild, smooth, and totally an enjoyment from start to finish. It's a smoke that starts great and stays great.

The Nicaraguan and Dominican long-filler blend is like a ship sailing out on calm waters. It's so stable and delicious, offering notes of light wood and creamy vanilla. Add to this the Nicaraguan binder and finish it with the Ecuadorian sun grown wrapper, and you get friendly aromas of fresh dough and brewed coffee.

Seriously, you're going to be hooked.

The A.J. Fernandez team in Nicaragua rolls these up. They put together such a nicely constructed cigar, too. Most cigar makers will keep things fairly simple, but if you've got some highly skilled torcedores, you're able to make stogies like these perfectos.

Beautiful in every way. A fitting tribute to Sharon herself, the lady behind the brand.
This Southern Draw Rose of Sharon L.E. Perfecto cigar is made in Nicaragua. Outside, you'll find an Ecuadorian Connecticut wrapper. Inside, the binder is Nicaraguan, and the filler is Dominican, Honduran, & Nicaraguan. This is a Perfecto cigar with a length of 6.00 and a ring gauge of 56.
Please browse our selection of Rose of Sharon L.E. Perfecto cigars at your leisure.

• What are the flavors like?
o Creamy vanilla, wood, fresh dough

• What's the strength level?
o Mild-medium

• Who is this cigar for?
o Rose of Sharon L.E. Perfecto cigars are for people who love lovely smoke.

• Will I want to smoke it to the nub?
o You won't be resisting this one.

• What's a good pairing with it?
o Folks love this in the A.M. with coffee.

• What's the best time/place to smoke this cigar?
o Wake up with it on days with inspiring sunrises.

• Any flaws/downsides?
o Not a one.
Payment & Security
Your payment information is processed securely. We do not store credit card details nor have access to your credit card information.