Sancho Panza Limited Edition Toro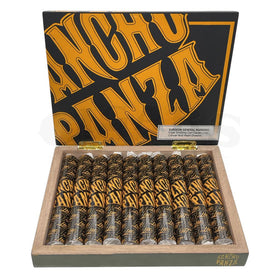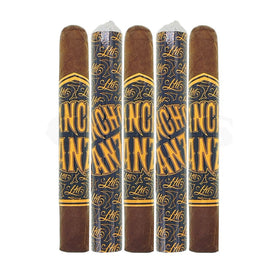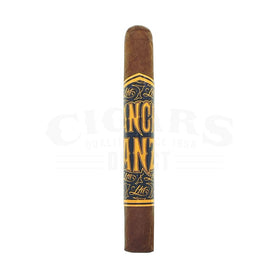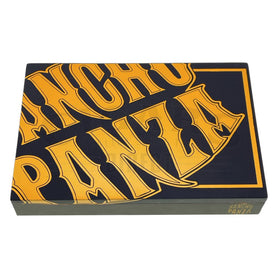 This Sancho Panza Limited Edition Toro cigar is made in Nicaragua. Outside, you'll find an Ecuadorian Habano wrapper. Inside, the binder is Ecuadorian Sumatra, and the fillers are from Nicaragua's Condega, Estelí, and Somoto regions. This is a Medium bodied Toro-shaped cigar with a length of 6.00 and a ring gauge of 52.
Success has many fathers, as always. The Sancho Panza Limited Edition cigar can claim several, including Room 101's Matt Booth and the blending team of Oliva Cigar.

Not a bad combo at all. Either one could have easily knocked this out of the park, but we get both in the bargain.

Sancho Panza is undergoing a renaissance at the time of this writing. What once was a budget blend is now getting the boutique treatment. High-quality leaf and modern blending are remaking the brand's lines into something highly desirable, and we're here to enjoy the journey up the mountain.

Sancho Panza Limited Edition cigars feature several tasty Nicaraguan long-filler tobaccos from Condega, Estelí, and Somoto. The binder is Ecuadorian Sumatra, and the wrapper is Ecuadorian Habano. The team was really on that good when they got around to describing the smoking experience, calling the flavor "an episodic adventure in taste and transition," and going so far as to describe the cigar as a "hyper-sexual blend" that "provides both pleasures in the combustion experience and depth to the brand's overall offering."

Are we supposed to enjoy this one with our pants off?

What about people smoking in Canadian winter?

We've seen those guys rock shorts right through the season, so we assume everyone will be just fine.

Sancho Panza cigars offer smoothness, spice, and lots more. This is a complex blend that is going to help grow the brand in the new direction that the team is taking it in. We're a long way from this cigar brand's roots. In short, Sancho is getting a "glow up" (we're trying to stay hip but can't stop using old-school terms like "hip." It's hopeless, honestly.)

This blend is a fun product with an exciting tobacco mix. The company is testing the waters, and we'd say this stogie will likely succeed.

Please browse our selection of Sancho Panza Limited Edition cigars at your leisure.

• What are the flavors like?
o Smoothness and spice. Complex layers of earth and sultry herbals.

• What's the strength level?
o Medium

• Who is this cigar for?
o Sancho Panza Limited Edition cigars are for folks who want a new-wave blend from a somewhat old-school name (in this industry, old school might be reserved for companies at least 100 years old, so we're not sure if Sancho qualifies).

• Will I want to smoke it to the nub?
o You'll be intrigued

• What's a good pairing with it?
o Let's get some sipping tequila going. Ocho Plata, if you can get it.

• What's the best time/place to smoke this cigar?
o When you're getting ready to change something dusty and old.

• Any flaws/downsides?
o We don't know if everyone will love the complexity of this blend.
Payment & Security
Your payment information is processed securely. We do not store credit card details nor have access to your credit card information.