Roma Craft Quinquagenario Robusto L.E.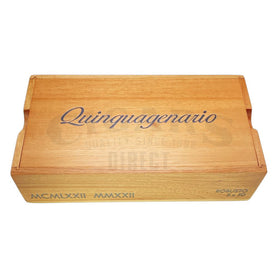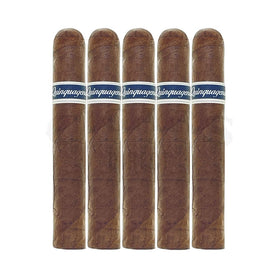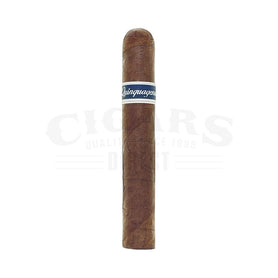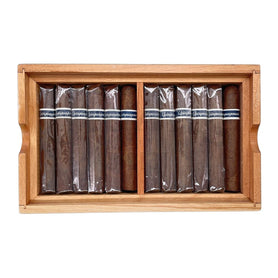 This Roma Craft Quinquagenario Robusto L.E. cigar is made in Dominican Republic by Ernesto Perez-Carrillo. Details about the cigar have not been released. The Roma Craft Quinquagenario Robusto L.E. is a Full-Bodied Robusto shaped cigar with a length of 5.00 and a ring gauge of 50.
For the first time ever, RoMa Craft Tobac is tapping a factory outside of Fabrica de Tabacos NicaSueño S.A. for their newest project: Quinquagenario. Translating to "someone in their 50s," this single-size release honors Skip Martin's 50th, made at Ernesto Perez-Carrillo Jr.'s Tabacalera La Alianza S.A. in the Dominican Republic. Made in a 5 x 50 robusto size and limited to 50,000 cigars, Skip followed Ernesto's lead to select 10-12 tobaccos.

 RoMa Craft Quinquagenario cigars celebrate the 50th birthday of company founder Skip Martin, as well as the upcoming 50th of other key friends and partners (co-founder Michael Rosales will be 50 in 2026).

To make this special, limited-edition blend, the company went outside its usual process to tap one of Planet Earth's leading cigar men: Ernesto Perez-Carrillo Jr. Fresh off his two Cigar of the Year awards from Cigar Aficionado, EPC is spreading the love of fine tobacco blends around the industry, partnering on special blends with a number of cigar makers.

RoMa Craft, you lucky dogs!

RoMa Craft Quinquagenario cigars are made at Ernesto Perez-Carrillo Jr.'s Tabacalera La Alianza S.A. in the Dominican Republic. And while details of the tobaccos used haven't been forthcoming, we have to assume you're getting some flavorful Dominican tobacco in the mix, at the very least. Based on other statements we've heard, we wouldn't be surprised if the wrapper was Ecuadorian Sumatra, but don't quote us. The blend might have many other tobaccos, but the makers keep a lid on details, so this cigar must stand on its merits.

Which, so far, have been fantastic.

The RoMa Craft Quinquagenario cigar flavor profile is earthy, with a nice milk chocolate note. You also get an intriguing finish offering nutty caramel and citrus zest shades. It's a cigar that will hold your attention, but you should expect that from EPC by now.

What is a Quinquagenario? The name translates to 50-year-old. However, the leaves used are significantly younger than 50, so you can smoke something besides crumbled parchment.

The size is a 5 x 50 Robusto that will keep you busy for a while, thinking about what it might have taken to get Mr. Perez-Carrillo to open up time in his busy schedule to help craft this blend. You can't turn down a guy on the occasion of his 50th, right?

Please browse our selection of limited-edition RoMa Craft Quinquagenario cigars at your leisure.
• What are the flavors like?
o Earth, milk chocolate, nutty caramel, citrus zest

• What's the strength level?
o Medium-full

• Who is this cigar for?
o RoMa Craft Quinquagenario cigars are for fans of Ernesto Perez-Carrillo blends (that is, nearly everyone).

• Will I want to smoke it to the nub?
o Oh yes.

• What's a good pairing with it?
o Can we have an old fashioned? That would be superb here.

• What's the best time/place to smoke this cigar?
o 50th birthday celebrations, of course!

• Any flaws/downsides?
o It's a limited edition you're going to fall in love with, and that will break your heart when supplies inevitably run out.
Payment & Security
Your payment information is processed securely. We do not store credit card details nor have access to your credit card information.