Roma Craft Aquitaine Slobberknocker Gran Figurado L.E.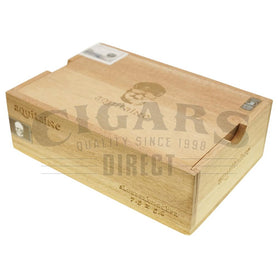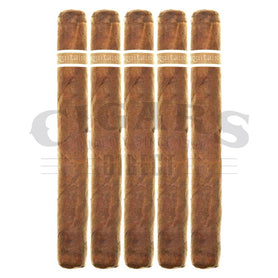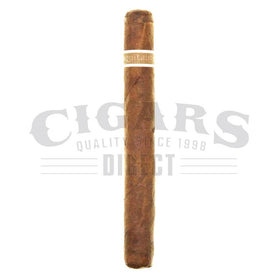 RoMa Craft Aquitaine Slobberknocker cigars take a popular blend – the CroMagnon – and take it in a new direction with a new wrapper leaf.

The CroMagnon has consistently been scoring into the 90s for years thanks to its rich and varied mixture of tobaccos. Not only does it feature high-quality Nicaraguan and Dominican leaf, but it has a genuine African Cameroon binder that seasoned smokers know brings a very interesting set of notes to the smoke. On top of that, there was a hearty Connecticut broadleaf wrapper.

Aquitaine traded the broadleaf wrapper for Ecuadorian Habano.

Now, some folks missed the original maduro flavors of the broadleaf and found the Aquitaine to be a step-down. But others reveled in the newfound complexity of the updated blend, so it's largely a matter of taste.

Aquitaine Slobberknocker cigars put this whole blend to the test in a grand format, as the name indicates. Seven and a half inches of stogie is rounded out in a 56-ring gauge size, capped at both ends. We've got it listed as a "gran figurado," but you can just think of it as a big honkin' cigar. If you're a caveman and you like to stay true to the CroMagnon spirit, this one will fit right into your humidor.

All that tobacco makes for a fairly interesting smoke. It has to be, right? No one wants to spend hours puffing on something dull. The limited-edition Aquitaine Slobberknocker cigar definitely delivers. Flavors of coffee, leather, and honey are up front, along with a woody oak note from the Cameroon tobacco. This then develops in a spicier direction, with flashes of red pepper and dark rum here and there. It's a great stick to smoke all on its own or alongside a fine beverage.

Our paring suggestion? Be like your ancestors and have a horn of fermented mammoth blood.

This Roma Craft Limited Edition Aquitaine Slobberknocker cigar is made in Nicaragua. Outside, you'll find an Ecuadorian Habano wrapper. Inside, the binder is Cameroon, and the filler is Nicaraguan, Dominican. The Roma Craft Limited Edition Aquitaine Slobberknocker is a Full-Bodied Gran Figurado-shaped cigar with a length of 7.50 and a ring gauge of 56.

Please browse our selection of RoMa Craft Aquitaine Slobberknocker cigars at your leisure.

• What are the flavors like?
o Coffee, oak, leather, honey

• What's the strength level?
o Full

• Who is this cigar for?
o Aquitaine Slobberknocker cigars are for fans of complex blends who want to see a somewhat brighter side of the CroMagnon cigar.

• Will I want to smoke it to the nub?
o What else are you going to do, sitting in that cave all night?

• What's a good pairing with it?
o Ancient alcohol. Maybe mead?

• What's the best time/place to smoke this cigar?
o When you're cave camping. Or feeling uncivilized.

• Any flaws/downsides?
o It invites arguments about whether the CroMagnon is better.
Payment & Security
Your payment information is processed securely. We do not store credit card details nor have access to your credit card information.