Rocky Patel Number 6 Corona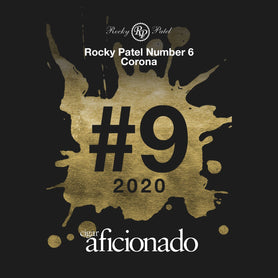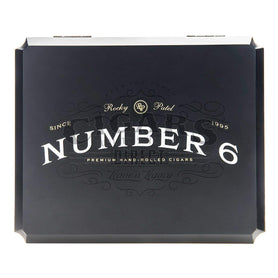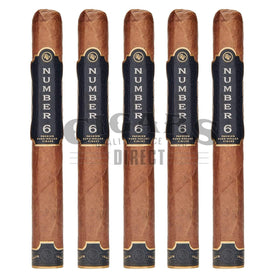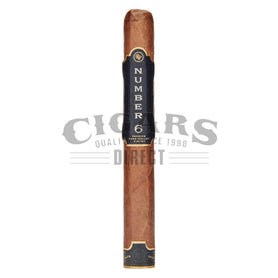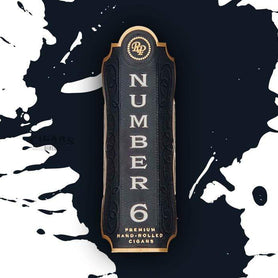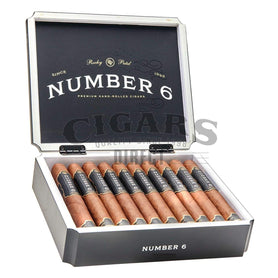 Rated 95 and Named #9 Cigar of the Year of 2020!
Number 6 is #9 in 2020, according to Cigar Aficionado. What a flavorful cigar it is, too!

Rocky Patel has busted into the top cigars of the year yet again with an absolute banger that earned 95 points and that delivers about all the flavor you can handle. While everyone is focused on Nicaragua year in, year out (with good reason), brands like Rocky Patel and Alec Bradley are over in Honduras finding incredibly flavorful leaf and finding ways to incorporate it into modern blends. There, the soil produces incredibly rich and complex tobacco that definitely has a place in modern blends built to impress.

In 2020, the judges noted the flavors of vanilla, cocoa, orange peel, and black pepper – a real mashup of exciting tastes and aromas that mark the humbly-named Rocky Patel Number 6 Corona as a cigar that we'll all be enjoying for years to come. There is some Nicaraguan Plasencia leaf in the blend, but the wrapper and binder are Honduran, leading to a medium-full strength experience that's potent and spicy.

Another fine stogie from Rakesh Patel.

Please browse our selection of Rocky Patel Number 6 Corona cigars at your leisure.

• What are the flavors like? Vanilla, cocoa, orange peel, black pepper

• What's the strength level? Medium

• Who is this cigar for? The Rocky Patel Number 6 Corona is a blend for people who are ready to experience some of the best flavors that Honduran tobacco has to offer.

• Will I want to smoke it to the nub? Most definitely

• What's a good pairing with it? Jester King Brewery makes a brew called Provenance that comes in an orange and grapefruit version. We'd pour that to go along with this smoke to see if the citrus flavors mix well together. If you can't find it, any citrusy ale would be worth trying.

• What's the best time/place to smoke this cigar? When you're in the mood for a little departure from Nicaraguan and Connecticut cigars.

• Any flaws/downsides? It's hard to find bad reviews of the Rocky Patel Number 6 cigar, honestly.

Payment & Security
Your payment information is processed securely. We do not store credit card details nor have access to your credit card information.