Rocky Patel L.E. Cigar Bar by United Cigars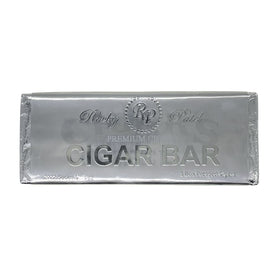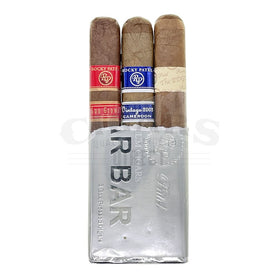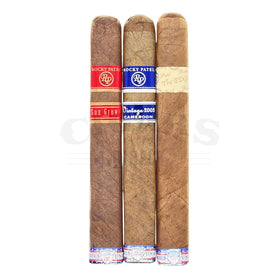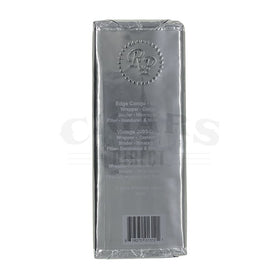 Cigar Bar is a simple concept from United – you take blends people love and give them a box press to offer a different experience. This time around, three other Rocky Patel hits are included in the pack: the Sun Grown, Vintage 2003, and Edge Corojo.

The Rocky Patel Sun Grown is a Sumatra-wrapped smoke with Nicaraguan and Dominican tobacco inside. It scored a fine 91 points from Cigar Aficionado and is the sister blend to the broadleaf version that was the #2 cigar of the year. This one comes out with a tasty barbeque meat profile in the smoke.

Next up in the Rocky Patel Cigar Bar is the Vintage 2003, which offers you extensively aged leaf for your smoking pleasure. The exotic Cameroon wrapper on the Vintage 2003 has been developing since that year, and the full blend offers a wonderfully aromatic profile of dry cedar, leather, walnuts, and creamy nougat. Like the Sun Grown, it's been a chart-topper in years gone by and carries flavors that are unlike most stogies on the market today.

Your final enjoyment in the Rocky Patel Cigar Bar is the Edge Corojo. This is a 91-point smoke that is powerful enough to have a warning on the label to savor it while seated. It's a reasonably traditional stogie that is an excellent way to close out the set after you've experienced the other two and want something to help you go out with a bang.

Three certified Rocky Patel hit smokes – all in a shiny silver package. The 2022 Cigar Bar is the stocking stuffer we'd be happy to see on Christmas morning. It's already wrapped and everything!
Sun Grown:
Wrapper – Ecuadorian Sumatra
Binder – Nicaraguan
Filler – Nicaraguan and Dominican 
Vintage 2003:
Wrapper – Cameroon
Binder – Nicaraguan
Filler – Dominican & Nicaraguan 
Edge Corojo:
Wrapper – Corojo
Binder – Nicaraguan
Filler – Honduran & Nicaraguan 
Payment & Security
Your payment information is processed securely. We do not store credit card details nor have access to your credit card information.