Rabbit Air A3 Ultra Quiet Air Purifier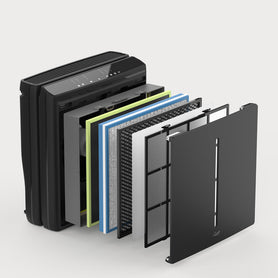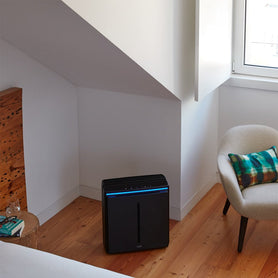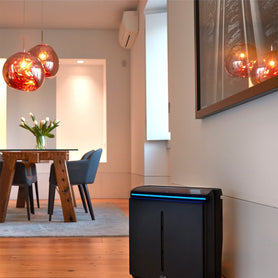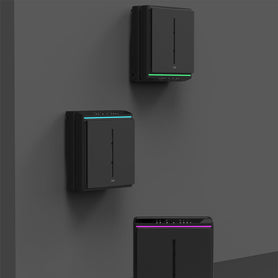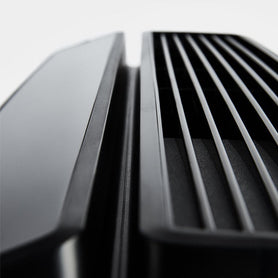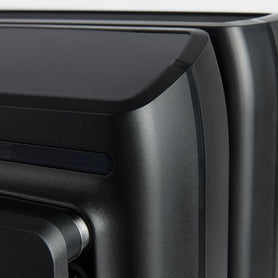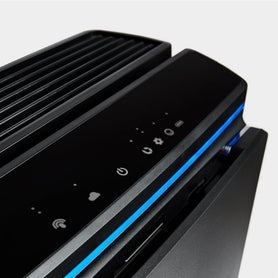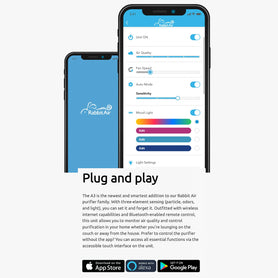 The Rabbit Air A3 is the Cadillac of home smoke lounge air purifiers.

It costs a pretty penny, but it does the job so well, that you'll quickly realize why the inexpensive options aren't the way to go in the long run for a dedicated smoke spot. The A3 is faster, better, quieter, and has a few fine features that make it the go-to upgrade for favorite places to smoke cigars.

In fact, it's not just a cigar air purifier for your house. Rabbit Air purifiers are in use in New York City's Club Macanudo! Cigar & Spirits called it the "#1 air purifier for home and commercial use!" It's quite powerful at clearing the haze from any smoke spot, whether it's a man cave or a swanky bar and lounge.

If you need something you can absolutely depend on, the Rabbit A3 is an excellent choice.

Six Filters in One

At the core of the Rabbit Air A3 Ultra Quiet Air Purifier is six stages of filtration. These work in a sequence as air runs through the purifier:
Large primary filter
Medium filter
Activated carbon filter (great for odor elimination)
BioGS® HEPA filter (traps allergens and particles 0.3 microns in size at 99.97% efficiency)
Final filter
Negative ion filtration
What Can It Remove?
Smoke odor
Dust Mites
Mold and Fungi
Pet Dander
Pollen
Volatile Organic Compounds (VOC's)
Bacteria
Particles That Carry Viruses
Remote Control Puts Power In Your Hand

This cigar air purifier from Rabbit can be controlled and monitored wirelessly from your mobile device. If you've left your basement after a cigar and want to crank it up without going back downstairs, just pop out your phone and turn your Rabbit on. With variable speed, you can control how hard it's working. It also has sensors that know when smoke is present and can turn on automatically – how neat is that?

Speaking of sensors, it also knows when your room is dark, and it will dim its lights accordingly to save power at night or prevent interference if it's movie night.

Whisper Quiet – Literally

At 20 decibels for the low setting, your Rabbit Air A3 Ultra Quiet Air Purifier is true to its name. Google says whispering is 30 decibels, so it is literally whisper quiet. The Brushless Direct Current (BLDC) five-speed motor won't interfere with your music or TV while it quietly does its thing.

Other Awesome Features


Standalone or wall mounted
5-year warranty
1,070 sq. ft. of coverage (2 air changes per hour)
Energy Star certified, with lower energy costs than other competing units
24/7 tech support from Rabbit

The Rabbit A3 is one of the best cigar air purifiers out there, and it might just be the thing that convinces your partner to let you turn a part of your house into a cigar lounge.

Save your marriage and your air quality, with the Rabbit Air A3 Ultra Quiet Air Purifier.
Payment & Security
Your payment information is processed securely. We do not store credit card details nor have access to your credit card information.