Punch Fu Manchu Toro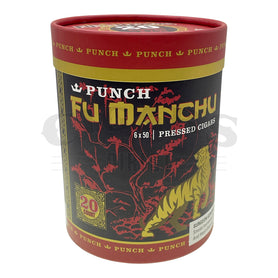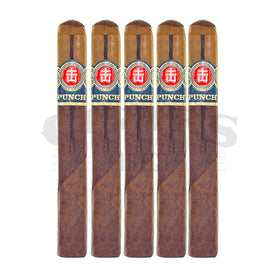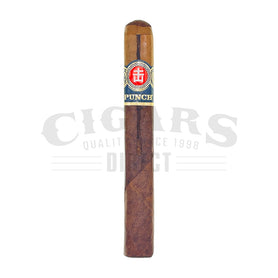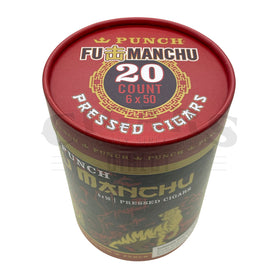 This Punch is a cigar that features a long Fu Manchu tendril of tobacco coming down from the head. This has to be a first, right? It's obviously not the first time people have gotten creative with accent leaves in the wrapper, but the beard angle has us wondering if anyone has gone here before.

Punch, you crazy devils!

For the history students out there, Dr. Fu Manchu was a fictional supervillain who was the scourge of early cinema (like pre-WWI). Since then, his cunning image has been featured in countless media – and almost always with the trademark mustache that hangs down past his chin on both sides.

Here, the Honduran wrapper leaf that holds together the Punch Fu Manchu cigar is topped with a bit of blonde leaf to give it a semblance of a "face" near the head. From this, the rollers playfully draped a wick to mimic the slender wisps of a Fu Manchu mustache tail. You're also getting an exotic Indonesian binder and a long filler pu pu platter of Nicaraguan, Dominican, and Mexican tobacco.

Toast the end of the cigar, and you'll be treated to maple sweetness, light chili pepper, oak, and cocoa. And maybe, just maybe, some general's chicken. Which one? The one with the citrus and spices. That doesn't narrow it down. Those menus have a serious lack of consistency, but we're confident in saying it's General Tso. But we're more wondering why generals are remembered for chicken recipes instead of battlefield exploits.

Anyhow, Punch Fu Manchu joins the Egg Roll, Chop Suey, and Kung Pow! as Asian-themed cigars from this company. They get us hungry for greasy takeout every time we see them! The circular container in red, black, and yellow, with a ferocious tiger on the side, is also a really nice touch if you've got a room that is decorated like the Orient.
This Punch Fu Manchu Toro cigar is made in Honduras. Outside, you'll find a Honduran wrapper. Inside, the binder is Indonesian and the filler is Nicaraguan, Dominican, and Mexican. The Punch Fu Manchu is a medium-bodied toro-shaped cigar with a length of 6.00 and a ring gauge of 50.
Please browse our selection of Punch Fu Manchu cigars at your leisure.

• What are the flavors like?
o Maple, pepper, oak, cocoa

• What's the strength level?
o Medium

• Who is this cigar for?
o Punch Fu Manchu cigars are for flavor junkies who can't resist a tobacco treat.

• Will I want to smoke it to the nub?
o This meal won't have leftovers.

• What's a good pairing with it?
o Tsingtao beer, ice cold.

• What's the best time/place to smoke this cigar?
o When contemplating evil mastermind strategies

• Any flaws/downsides?
o You're going to order Chinese. It's just guaranteed.
Payment & Security
Your payment information is processed securely. We do not store credit card details nor have access to your credit card information.