Prometheus 30th Anniversary 2022 L.E. Retro Lighter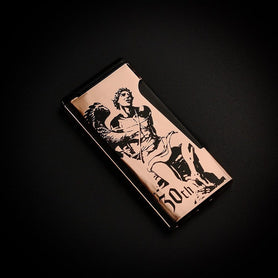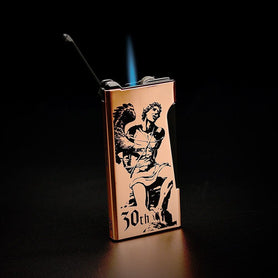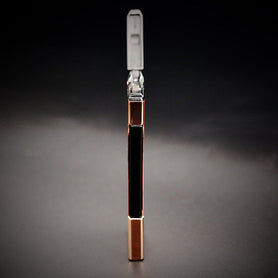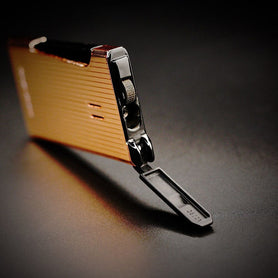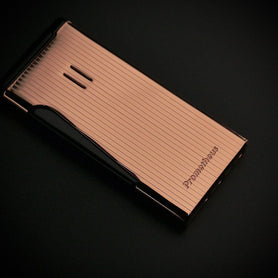 In the flick of a flame, 30 years are gone – just like that.

Days go by.

Draw in. Blow out.

Enjoy the finer things in life.

Toast a cigar, thanks to the gorgeous works crafted by Prometheus and the God of Fire team.

Against rose gold plating of this limited-edition Prometheus 30th Anniversary Retro lighter, you can see the signature image of Prometheus bound, rendered in black matte. The chained titan strains against his bonds as he seeks to escape torment.

Squeeze the ignition trigger and spark the flint to create a wind-resistant single torch flame, good for lighting cigars in outdoor environments.

500 of these lighters were created, each bearing a serial number.

For over 30 years, Prometheus has made high-end lighters like these. It isn't easy to achieve sustained success, but if you have the will and determination of a titan, you can steal your own bit of fire from the gods and taste true inspiration in the form of premium tobacco blends.

For those who haven't studied Greek mythology, Prometheus was a titan who stole fire from Zeus, King of the Gods, to give to humanity. This ushered in our age of knowledge and invention. For his crime, Prometheus was chained to the rocks of Mt. Caucasus where an eagle would feast on his regenerating liver each day. He was eventually freed by Hercules.

Prometheus is a symbol of daring and courage, but also imprisonment. His story reminds us that sometimes a cigar is a stolen moment of pleasure amidst a sea of trouble. But doesn't that make it even more special? This is a lighter for a free man, who isn't scared to stare down the sky itself.

Better to die on your feet than to live on your knees, right?

Please browse our selection of Prometheus 30th Anniversary Retro lighters at your leisure.
Payment & Security
Your payment information is processed securely. We do not store credit card details nor have access to your credit card information.