Plasencia Year of the Tiger Limited Edition 2022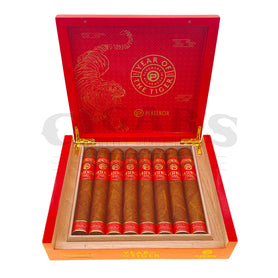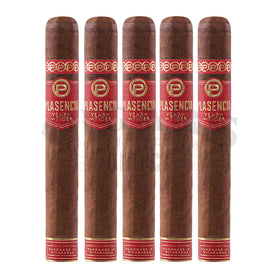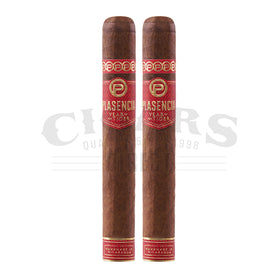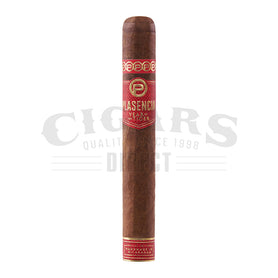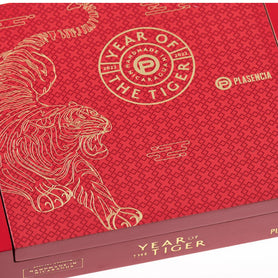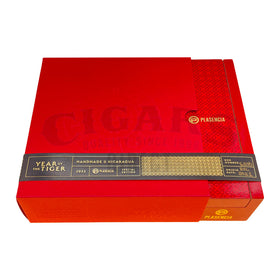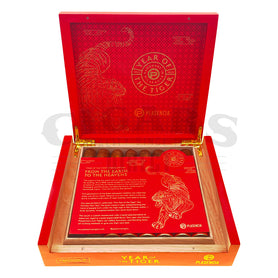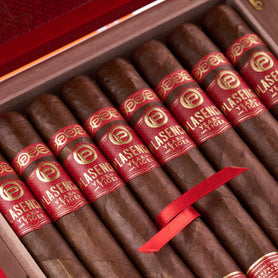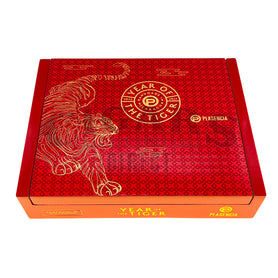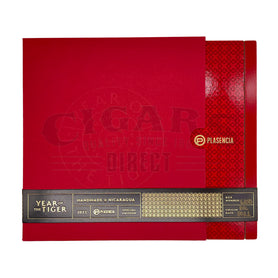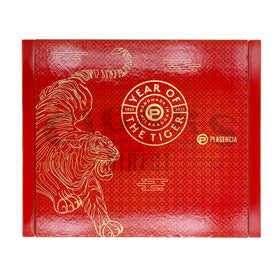 There were only 6250 boxes created of The Plasencia Year of the Tiger Limited Edition 2022 worldwide but at Cigars Direct we are always on the hunt for the most Exclusive cigars on the market! The Tiger is known as the king of all beasts in China. The zodiac sign Tiger is a symbol of strength and braveness. Many Chinese kids wear hats or shoes with a tiger image for good luck.
This Plasencia Year of the Tiger cigar is made in Nicaragua. Outside, you'll find a Nicaraguan wrapper. Inside, the binder is Nicaraguan, and the filler is Nicaraguan. The Plasencia Year of the Tiger is a Medium-Full Bodied Toro Extra-shaped cigar with a length of 6.25 and a ring gauge of 54.

The Plasencia Year of the Tiger Limited Edition 2022 is a cigar to celebrate everyone born in the year of the tiger. Because the Chinese zodiac cycles every twelve years, tigers are people born in 2022, 2010, 1998, 1986, 1974, 1962, 1950, and so on. If this is you, this is your cigar!

This release is the second in Plasencia's Chinese zodiac series, and they join companies like Davidoff in producing cigars along this theme. If more jump on the bandwagon, we're going to have quite a confusing market in the future as people try to differentiate cigars with the same names.

The release is limited to 6,250 beautiful boxes. As you might expect, not all are for the U.S. market. These works of art in lucky red and gold are shipping overseas to wherever Chinese folks are found.

The Plasencia Year of the Tiger Limited Edition 2022 is a Nicaraguan puro. We'd expect nothing less from the world's largest grower of Nicaraguan tobacco. Their factories actually produce over 30 million cigars for a variety of brands, so if you want someone who knows Nicaraguan leaf, these are some of the foremost experts in the world.

The tobacco for the Plasencia Year of the Tiger is well-aged, up to ten years, and then finished with a fermented Maduro wrapper that gives the blend outstanding flavor. Surprisingly, it's not a fierce smoke at all! It's a very lush and satisfying cigar, offering a core of cedar, hints of white pepper, and a maple syrup sweetness throughout. For something that seems so beastly, it's actually not a spice bomb. Instead, it's more like petting a tiger's fur – relaxing and meditative.

For those interested in the zodiac, people born under the sign of the tiger are thought to display resolve, confidence, perseverance, and be self-motivated. Aside from the dragon, this is one of the most powerful animals on the zodiac. Tigers are thought to be potent personalities and capable leaders. If you're a tiger, this is the stogie to light up when you're ready to put your claws back and lay your tail down for a spell.

Please browse our selection of Plasencia Year of the Tiger Limited Edition 2022 cigars at your leisure.
- What are the flavors like? Light white pepper, cedar, maple sweetness.
- What's the strength level? Medium.
- Who is this cigar for? Plasencia Year of the Tiger Limited Edition 2022 cigars are for anyone born under that sign. They'd make great gifts for the Chinese tiger cigar smoker in your life!
- Will I want to smoke it to the nub? It isn't a gimmick cigar – this is actually a really nice smoke.
- What's a good pairing with it? Ask your local liquor store for baijiu, a traditional clear Chinese liquor.
- What's the best time/place to smoke this cigar? It's a great birthday smoke for tigers.
- Any flaws/downsides? Very limited quantities.
Customer Reviews
Write a Review
Ask a Question
Outstanding Cigar
Ok, what do you expect for $40 a stick? Well, not this! The Plasencia Year of the Tiger is not only rare, not just pricey, it's worth the search and every penny! Deep rich flavors of cocoa, cedar, and leather. A thick oily smoke. A mouth feel that is so satisfying that you can't believe it was a smoke and not a steak dinner. This is simply an extraordinary cigar. If you can find it, buy it!
03/10/2022
Alfred W.

United States
Great Smoke and Perfect Buy
Placed my order on Monday for the Plasencia Year of The Tiger and not only was this one of the best and smoothest smokes I've ever had, the delivery was even better. I received the package in 2 days instead of the 4 that was stated, the packaging was flawless with a nice fancy black box, wrapped in bubble wrap that was in a Cigar's Direct Camouflage Bag. I will definitely be ordering again on the regular, and all my friends will hear about this. Great Job and looking forward to making more purchases again real soon
Payment & Security
Your payment information is processed securely. We do not store credit card details nor have access to your credit card information.