Padron 1926 Anniversary Maduro Sampler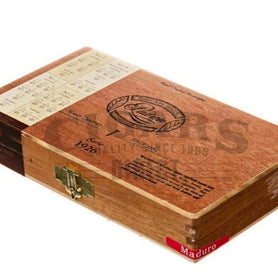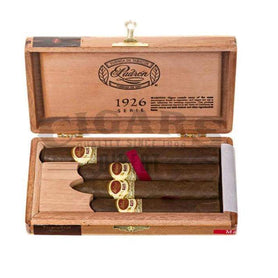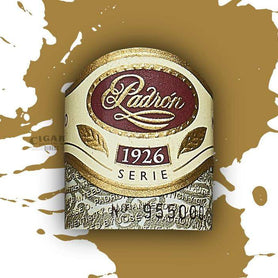 The cigars in the Padrón 1926 Anniversary Maduro Sampler come in a variety of shapes and sizes. Here you're getting one of each of the following cigars: Padrón 1926 Series No. 6 (4.75 x 50), Padrón 1926 Series No. 2 (5.5 x 52), Padron 1926 Series No. 1 (6.75 x 54), and Padron 1926 Series No. 9 (5.25 x 56).
The Padrón cigar family experienced numerous hardships to get where they are today. Among these were civil war, office bombings, dealing with Castro's communists, factory fires, coming to America as refugees, and more. As a Cuban refugee, José Padrón received government aid in the amount of $60 per month. Padrón saw this aid as a handout, so he worked night and day until he'd saved $600. With this money, he took the first steps to realize his dream of producing high-quality premium cigars like those of Cuba.

Soon he'd discover the top-shelf quality of Nicaraguan tobacco, which ultimately led to Padrón cigar factories in Nicaragua and just across the border in Honduras. Over the years, Padrón cigars built a strong reputation for quality, consistency, and unmistakable signature flavors. Today the brand is known the world over and is one of the most celebrated in the cigar industry. Grab a Padrón 1926 Anniversary Maduro Sampler to get in on the action today.

First released in 2001, The Padrón 1926 Anniversary blend commemorates José Padrón's 75th birthday. This blend is limited to 100,000 cigars per year, so each band displays an individual serial number to ensure that the Padrón in your hand is indeed a Padrón. When we dig into these smokes, we find five to ten year aged Nicaraguan tobacco wrapped up in a dark and toothy Maduro wrapper that is both spicy and sweet. The Padrón 1926 Anniversary delivers a highly enjoyable smoke laced with flavors of nuts, spice, leather, and chocolate.

Please enjoy the Padrón 1926 Anniversary Maduro Sampler at your leisure.
Payment & Security
Your payment information is processed securely. We do not store credit card details nor have access to your credit card information.