Padron Family Reserve No.45 Maduro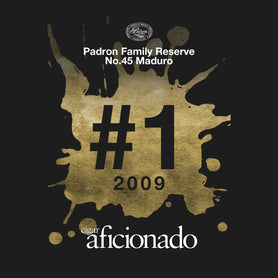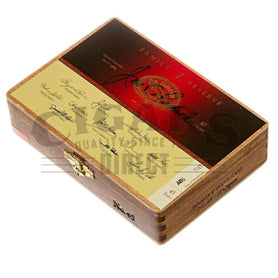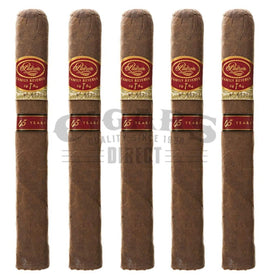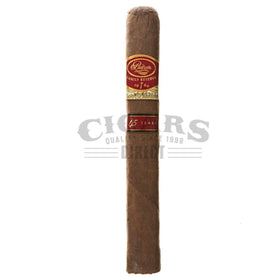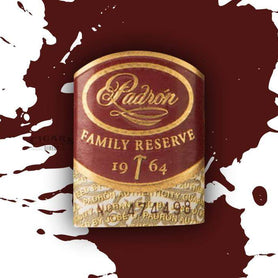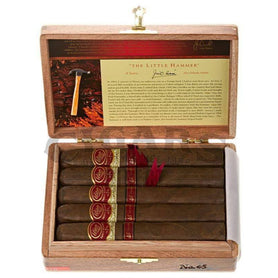 The 2009 Cigar of the Year: Padron Family Reserve No.45 Maduro
Nowadays, the name Padron is synonymous with quality. No other brand is quite as respected or honored as Padron. They have achieved almost legendary status as phenomenal, super-premium cigars: the kind of sticks that make any occasion special. In fact, Padron cigars were named Cigar of the Year for three out of the first six years that the award was available. And one of the best is the 2009 Cigar of the Year Padron Family Reserve No.45.


For years, Padron Family Reserve cigars were the most prized stogies in the world. Made from the family's very best tobaccos, the cigars were unavailable to the general public. The only way to get your hands on these cigars was to be given one by a member of the Padron family. Then, to celebrate their 45th year in business, Padron tweaked the formula and offered just 15,000 Family Reserve No.45 cigars. Critics, enthusiasts, and aficionados alike flocked to stores to buy these rare cigars. And everyone agreed that Padron had created something truly special, even by their own extremely high standards. Padron continues to release new editions of the Family Reserve, but many agree that the No.45 is still the best of the bunch. So we're lucky that they continue to produce this masterpiece.

Since the cigar celebrates the company's origins, it's only fitting to take a look at how Padron cigars became the super-premium brand for millions of cigar smokers worldwide. Given its position, you would expect Padron to be a famous old Cuban brand that continued after the Cuban revolution in Miami or Nicaragua. Some of those details do apply, but the reality is that Jose Orlando Padron was a penniless refugee when he came to Miami in 1961.

And Jose Padron was not from an established tobacco family nor did he bring with him precious tobacco seeds and deep knowledge of blending and rolling cigars. Instead, he was fueled by memories of his grandmother rolling cigars every morning for his grandfather to smoke. And he saved up enough money working as a carpenter using a hammer given to him by a friend, a hammer which is displayed on the No.45's band to open up his own small cigar factory in Miami on September 8th, 1964. From these humble beginnings, one of the most highly regarded and premium cigar brands in the world was born.

Padron was also one of the very first brands to embrace Nicaraguan tobacco, moving their factory there in 1970 and weathering the Sandinista revolution better than any other company, only temporarily moving operations across the border into Honduras. They have founded their reputation on well-aged Nicaraguan tobaccos that deliver a characteristic palate of cocoa and coffee beans.

The Padron Family Reserve No.45 Maduro is a Nicaraguan puro that takes full advantage of the Padron family's enormous reserves of aged tobaccos. Every single leaf that goes into these limited-edition cigars has been aged for at least a decade. Years of careful aging have brought the flavors to their full, smooth, and mature peaks. The cigar is incredibly powerful but smooth. Its wrapper is oily and extremely toothy, almost rough. Like Padron, its humble appearance belies its super-premium nature. The cigar is jam-packed with aged long-fillers and is box-pressed for a dramatic, almost square shape. Like most Padron cigars, it is rock-hard but delivers an easy draw and clouds of smoke once you clip the cap and light it up.

And from the first puff, you'll know what makes the Family Reserve No.45 Maduro so special. Pepper and spice immediately flood the palate, making you question whether this is even a Padron cigar. Within minutes the first assault of pepper recedes and the characteristic cocoa, coffee bean, and leather notes surge to the fore. But the pepper and spice linger to add body and depth to the traditional Padron formula. They build for the final third, blending with the sweeter notes to create a harmonious crescendo of flavors that will have you burning your fingertips. The Padron Family Reserve No.45 Maduro is everything you've come to expect from Padron and so much more.
Payment & Security
Your payment information is processed securely. We do not store credit card details nor have access to your credit card information.