Padron 50th Anniversary Humidor Refill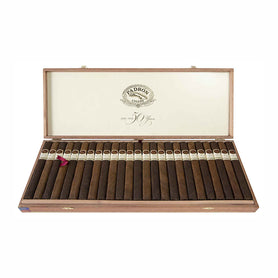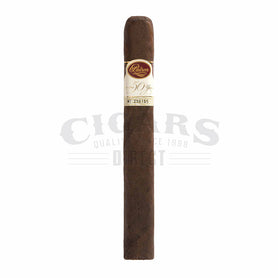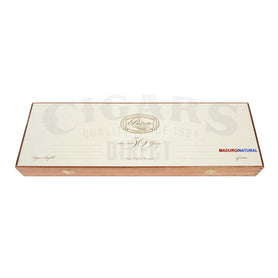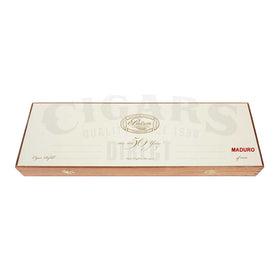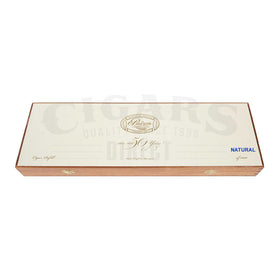 Did you run out of cigars in your limited edition Padrón humidor? This Padron 50th Anniversary Humidor Refill will have you topped up and ready for hours and hours of luxury smoking in total bliss.

It's a marvel that the company was here at all to celebrate a 50th anniversary, if you know its history. If you ask the Padrón family about the bombing of their office, they might say, "Which time?" It was a turbulent journey from the early days to the powerhouse company we all know and love.

But the founder, José Orlando Padrón, is nothing if not persistent.

Immigrating to Miami from Cuba in 1962, he built one of the world's premier cigar companies one swing of his hammer at a time. Of course, he laid down the carpenter's hammer after his cigar operation took off, but he kept it around as a reminder of his humble beginnings.

And it's still there today, on the logo of every cigar made by Padrón.

The Padron 50th Anniversary Humidor was a luxury offering launched in 2014 to commemorate half a century of success. It contained two trays of cigars: 25 with natural wrappers and 25 maduros – all made with beautifully-aged Nicaraguan tobacco. These were found inside a gorgeous, high-end humidor that would be a point of pride in any lounge, office, or man cave.

The maduro 50th Anniversary cigar earned 93 points from Cigar Aficionado, who praised it as, "Well made with a notably dark wrapper." They further described how the cigar had a "lush, full draw that showcases notes of vanilla, cocoa and dark roasted espresso beans." Simply put, they called it "Elegant and complex." It's a medium-full strength cigar that generally shows some of the best tobacco Padrón has to offer, including that used in the award-winning 1926 and 1964 blends.

The natural is a similar joy. It offers the flavors of earth, peanuts, cocoa sweetness, and cinnamon. It's a medium-strength stogie that offers a nice contrast to the maduro. You'll find a touch more of those famous Padrón raisin and licorice notes here, too, if you're a fan of that classic profile on which the company has built its reputation.

The cigars in this Padron 50th Anniversary Humidor Refill are supremely smooth and balanced – easily among the best of Padrón's offerings – which is saying a lot. They're pricey, but could be totally worth it for folks who want an ultra-premium cigar that delivers.

Living up to the incredible hype? That's just another Tuesday for La Familia Padrón.
This Padron 50th Anniversary Humidor Refill Box is made in Nicaragua. Outside, you'll find a Nicaraguan Maduro or Natural wrapper. Inside, the binder is Nicaraguan, and the filler is Nicaraguan. The Padron 50th Anniversary is a Full-Bodied toro-shaped cigar with a length of 6.50 and a ring gauge of 50.
Each Box Comes with 50 Cigars and come in 3 Different Packages.
All Maduro, All Natural or Half Maduro/Half Natural
Payment & Security
Your payment information is processed securely. We do not store credit card details nor have access to your credit card information.