OpusX Society & WOLF 1834 Humi-Winder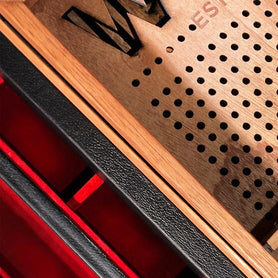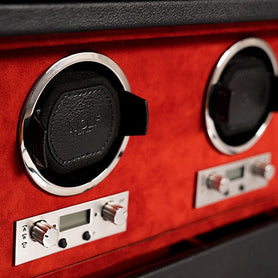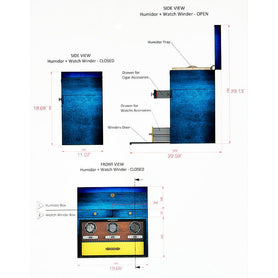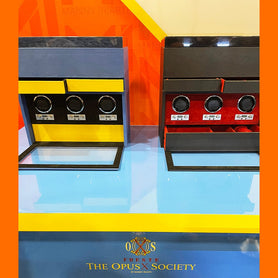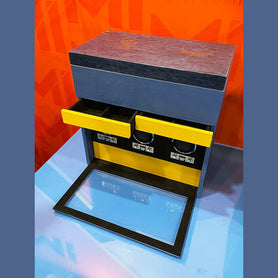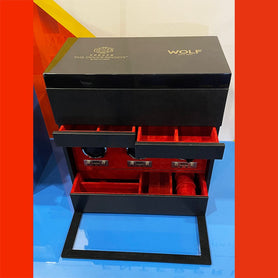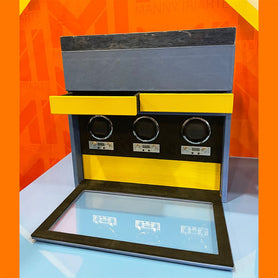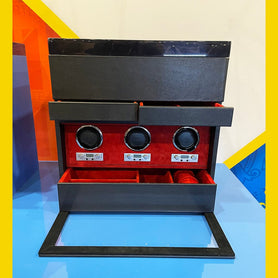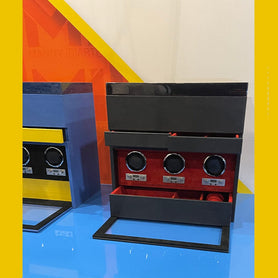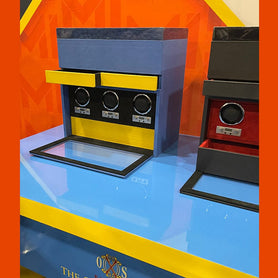 ONLY 50 INDIVIDUALLY NUMBERED PIECES AVAILABLE
25 in yellow/blue and 25 in black/red.
Those who know Fuente know that you can "never rush the hands of time," as their family motto says. But if you patiently tend to your craft, day after day, incredible things can happen.

Behold: the OpusX Society & WOLF 1834 Humi-Winder.

Rest your best timepieces inside, and select a fine cigar to enjoy at the end of the day.

Wolf is an ancient house – founded by a German silversmith in 1834. It has deep roots in jewelry, silver, and related accessories like fine-watch winders. Their exquisitely high-end winders allow you to set the precise number of rotations you want each watch to undergo. Three are set into the Humi-Winder, right under the cigar tray.

50-75 cigars can rest comfortably in the top humidor, accessed by opening the lid. There, you can maintain your favorite cigars (we're imagining Fuente's very best in there) at a proper humidity level until the blessed hour comes to enjoy them. Below that are drawers for cutters, lighters, punches, and the like.

Beneath the winders, you'll find an additional drawer for watch accessories. When you've securely stowed everything to your satisfaction, snugly enclose the bottom section behind the glass door.

The OpusX Society & WOLF 1834 Humi-Winder is available in two color combinations: blue/yellow and red/black. Twenty-five of each were made, and that's it. You'll find the finest materials represented within. Not just the expected Spanish cedar, but also the incredibly rare birdseye maple, dyed ash, and smooth, buttery Italian leather.

The OpusX Society, who designed the Humi-Winder, is the lifestyle accouterment design studio that has grown out of the multi-year collaboration between Cuban-born artiste Manny Iriarte and Arturo Fuente cigars. Together, they have helped us all find a deeper enjoyment of cigar smoking, the tools we use along with it, and everything related to relaxing into the good life.

To say that this was made for a rare individual with a taste for the finer things is an understatement.

If this piece is for you, you probably already know it.

Dimensions:

19.68" tall (open lid reaches to 30")
19.68" wide
11.02" deep (open winder door reaches 22.59")
Payment & Security
Your payment information is processed securely. We do not store credit card details nor have access to your credit card information.