Oliva Serie V Xikar Linea Torch Lighter - Blue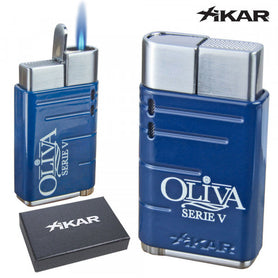 Features:
Single-flame lighter
Simple push-down ignition
Auto-retractable lid
Oversized fuel adjustment wheel
Clear fuel window
Customer Reviews
Write a Review
Ask a Question
Great delivery
Oliva series is great. The free lighter was a great add on. Very positive
Payment & Security
Your payment information is processed securely. We do not store credit card details nor have access to your credit card information.