Oliva Serie V Nub 460 L.E.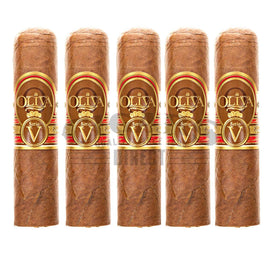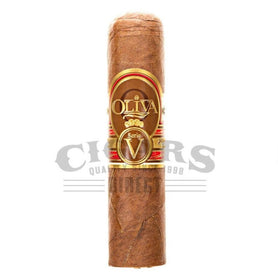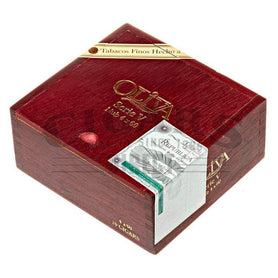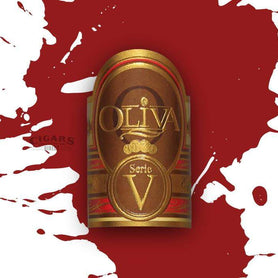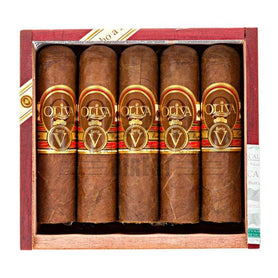 If you've only got time for a Nub, why not make it one of the best cigars on the planet?

Ever since Oliva first introduced the Nub cigar to the market, it's been a popular choice for smokers who just don't have the time to fool around and while away the hours smoking. It was designed to get you right into the heart of the action – the best part of the cigar – without any delay or development. Now, Nubs are a brand unto themselves, with a healthy little following.

Oliva Serie V Nub 460 Limited Edition cigars take this format and use it to display the best qualities of one of the company's most beloved blends. In fact, it's one of the most consistently highly-rated cigars in the world. Not only has the Serie V earned an outstanding 95-point rating from Cigar Aficionado, its sibling, the Serie V Melanio, won #1 Cigar of the Year. It's an illustrious "cigar family," for good reason.

The Olivas are masters of working with Nicaraguan tobacco, and the core blend is absolutely spot-on for what most smokers want in a Nicaraguan puro. Cigar Aficionado described it as "rich in earth, leather, and spice though balanced with a sweet touch of molasses." These classic flavors are created by a combination of Jalapa ligero and a matching high-priming wrapper leaf. Oliva Serie V Nub 460 Limited Edition cigars are as potent as they are flavorful!

The 4.00 x 60 stogie lets you toast up and get right to the party, enjoying one of Nicaragua's finest blends without any downtime. If you want to maximize your smoking experience and you haven't got all day, this is a fantastic choice.
This Oliva Serie V Nub 460 Limited Edition cigar is made in Nicaragua. Outside, you'll find a Habano Sungrown wrapper. Inside, the binder is Nicaraguan, and the filler is Nicaraguan. This is a Torpedo cigar with a length of 4.00 and a ring gauge of 60.
Please browse our selection of Oliva Serie V Nub 460 Limited Edition cigars at your leisure.

• What are the flavors like?
o Earth, leather, spice, molasses

• What's the strength level?
o Medium-full

• Who is this cigar for?
o Oliva Serie V Nub 460 Limited Edition cigars are for people who want the best in their next "express" smoke session.

• Will I want to smoke it to the nub?
o This blend will make you want to get everything you can out of it.

• What's a good pairing with it?
o This is an outrageously good stogie for a coffee break.

• What's the best time/place to smoke this cigar?
o When you don't have a ton of time, but you want the cigar to really "count."

• Any flaws/downsides?
o You'll probably be wishing it was a Churchill. When the blend is this good, a Nub can be a tease.
Payment & Security
Your payment information is processed securely. We do not store credit card details nor have access to your credit card information.