Oliva Serie V Belicoso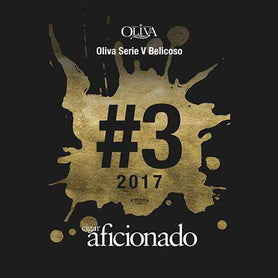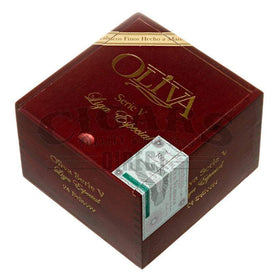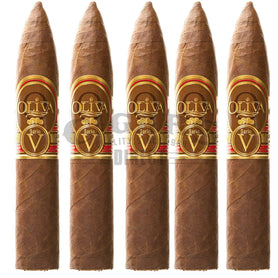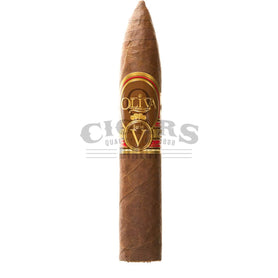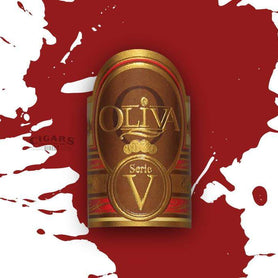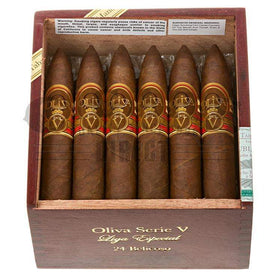 Oliva Serie V Belicoso was awarded the #3 cigar of the year in 2017 with a notable 95 rating.

Have you ever tried a full-bodied, full-flavored smoke that is balanced and yet has a soothing finish? They are hard to come by. Oliva first released its Serie V cigar with the same profile ten years ago which was critically acclaimed for its ability to render layers of richness and complexity in spite of its power. In case you didn't try the master creation by Jose Oliva back then, don't worry! Oliva Serie V returns in the shape of Belicoso offering a flavorful blend to satisfy even the most discerning taste buds.

This remarkable cigar became one of the ideal choices of people who loved a cigar with strong profile. Made using Nicaraguan tobaccos only, the Oliva Serie V Belicoso expresses full body taste of dark chocolate and rich coffee tones.
Customer Reviews
Write a Review
Ask a Question
V" Robusto"
A true full strength smoke. Works well in the evening along with a glass of port and a beautiful woman.
Payment & Security
Your payment information is processed securely. We do not store credit card details nor have access to your credit card information.