M by Macanudo Coffee and Espresso Toro Sampler of 5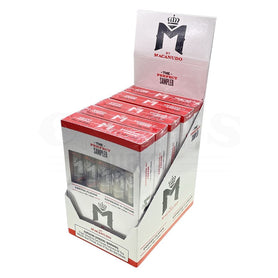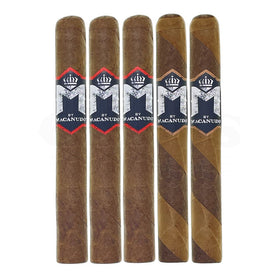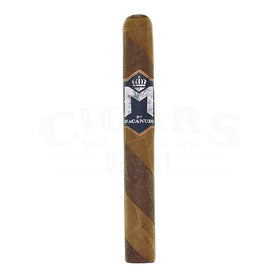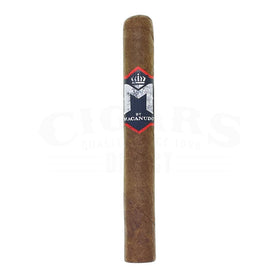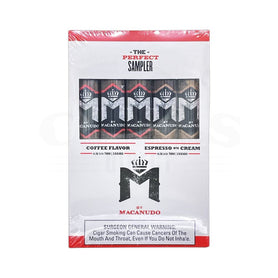 The M by Macanudo Coffee and Espresso Sampler features two fabulous flavor blends for lovers of the bean and leaf. These infused smokes offer a serious taste that goes way beyond what's possible with natural tobacco alone.

What's included?

3 M by Macanudo Coffee toro cigars
2 M by Macanudo Espresso and Cream toro cigars

M by Macanudo is the company's modern foray into the world of the bold flavors of infused cigars. These cigars are made using proprietary methods to impact strong flavor and sweetness you can taste in every puff. It can be surprisingly potent if you're used to traditional stogies.

The blends in this M by Macanudo sampler are somewhat different. Coffee and cedar, spice, and cream offer a creamy java flavor. The Espresso with Cream blend amplifies the flavor in both directions. The coffee note is darker, while the creaminess is brighter and sweeter. Both are pleasant, making excellent smokes in the morning or after dinner.

Pairing options include the prominent (coffee-based beverages) but also whiskies, wines, and stouts if you're looking for alternatives. You can enjoy these cigars alongside a drink or let them stand on their own – they offer plenty of flavor!

For the coffee and cigar lover, this sampler makes a fine gift!

Please enjoy our M by Macanudo Coffee and Espresso Sampler at your leisure.
Payment & Security
Your payment information is processed securely. We do not store credit card details nor have access to your credit card information.