La Gloria Cubana 8th Street Limited Edition Toro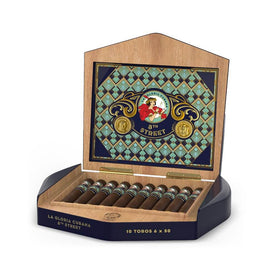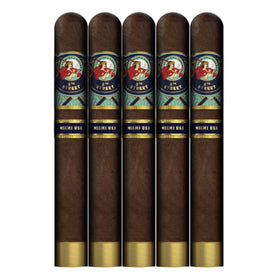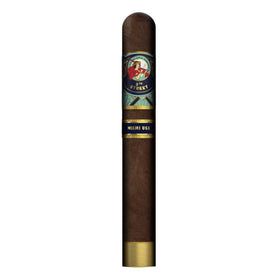 La Gloria Cubana is a beautiful piece of history – one that celebrates the journey from the roots of the premium cigar industry in Pinar Del Rio, Cuba to Calle Ocho in Miami, the heart of expatriate life in Little Havana. Ernesto Perez-Carrillo Sr. made that trip himself, and his son Ernesto Perez-Carrillo Jr. carried on in his footsteps, reaching unbelievable heights with two Cigar of the Year wins for the Pledge Prequel and Encore Majestic.

Many decades ago, La Gloria Cubana was a revived brand that people could not get enough of from the Perez-Carrillo El Credito factory. Today, the factory is a retail shop and lounge, but across the way at El Titan de Bronze, they're still making La Gloria Cubanas. The 8th Street Limited Edition Toro is simply a way to honor all that history you find under the wrapper of these tasty sticks.

Sandy Cobas, owner of El Titan de Bronze, said "Eighth Street is our way of paying tribute not only to La Gloria Cubana but also to the Cuban expatriate cigar rollers who continue to practice their craft in Miami, keeping the traditions of their homeland alive."

To find just that right smoking experience, the blending team started with a long-filler blend of Dominican seco and Nicaraguan viso. This then takes a Nicaraguan binder and an Ecuadorian Habano wrapper to be complete. When lit up, a familiar pepper combo is one of the leading notes, followed by cream and something in the realm of a dry wine. Spice and fruit notes give Eight Street cigars a flavor profile that is at once equal parts classic and interesting.

5,000 boxes were made of this 6 x 50 toro in the same neighborhood where La Gloria Cubana has been made in the decades since its revival. And for those who still enjoy the good old days in our industry, toasting up La Gloria Cubana's Eighth Street cigars is a way to return to what we've all loved for so long.

If you can't stroll the street yourself anytime soon, take the trip with this blend and enjoy the same pure Florida sunshine that has brightened the days of rollers and smokers alike since this whole thing of ours began.
This La Gloria Cubana 8th Street Toro Limited Edition cigar is made at the El Titan de Bronze Factory in Miami. Outside, you'll find an Ecuadorian Havano Dark wrapper. Inside, the binder is Nicaraguan, and the filler is Dominican Seco and Nicaraguan Viso. The La Gloria Cubana 8th Street Toro Limited Edition is a medium-bodied toro-shaped cigar with a length of 6.00 and a ring gauge of 50. 
Please browse our selection of La Gloria Cubana 8th Street Limited Edition cigars at your leisure.

• What are the flavors like?
o Pepper, dry wine, cream

• What's the strength level?
o Medium

• Who is this cigar for?
o La Gloria Cubana 8th Street Limited Edition cigars are for fans of the classic Little Havana experience.

• Will I want to smoke it to the nub?
o Si.

• What's a good pairing with it?
o Cuban coffee – espresso with whipped brown sugar foam. Delicioso.

• What's the best time/place to smoke this cigar?
o A midday break in the shade along a busy avenue.

• Any flaws/downsides?
o Fades a touch in the back half
Payment & Security
Your payment information is processed securely. We do not store credit card details nor have access to your credit card information.