La Aroma de Cuba Edicion Especial No.1 Corona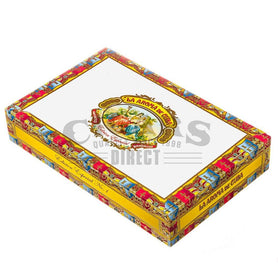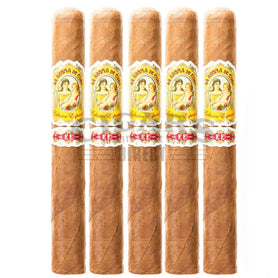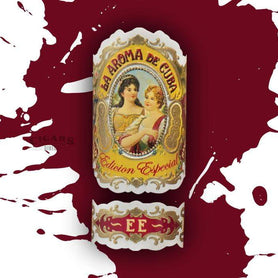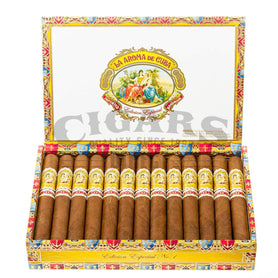 Rated 94 and Named #15 Cigar of the Year of 2020!
At 94 points, the Number #15 cigar of 2020 is a special edition indeed.

La Aroma de Cuba has an outstanding secret father lurking in the shadows back in a blending room in Nicaragua: Jose "Don Pepin" Garcia of My Father cigars fame. As a master blender, there's an undeniable impact of putting his name on a cigar brand. If we see he made it, we're going to smoke it, no matter what. He's one of the most decorated cigar-making maestros with multiple Cigar Aficionado Cigar of the Year wins under various cigar lines.

That's why a cigar like this just makes us smile.

Instead of coming out front and using his name to power the blend to market success, he takes a step back. And as a result, La Aroma de Cuba can stand on its own merits, which are considerable. This isn't a My Father cigar. It's a La Aroma de Cuba. Of course, when you find out who made it, all the glowing reviews start to make sense.

The Edicion Especial cigar features a Cuban-seed Ecuadorian tobacco wrapper and aged long-fillers grown in the rich soil of Nicaragua. While earlier offerings were a touch milder, this one is stronger, powered by higher priming leaves that have soaked up the sun, grown larger, and pack a more potent punch. The art of blending is all about finding the right leaves to mix together to provide balanced flavor, potency, and character. This time around, the blend has received a small tweak to bump things up a notch, so if you smoked La Aroma de Cuba's Edicion Especial No.1 Corona blends in previous years and found it somewhat mild-mannered for your tastes, it may be time to give it a second puff.

The flavors are woody, with hickory called out as the core note and a long finish of vanilla welcoming you all the way home. As usual, Don Pepin has given us a work of art that shows how any cigar maker can strike one note (e.g., peppery, strong, complex, sweet, exotic) but the real artisans are the ones who can play a whole melody with harmonies that please in every draw. And that's why he's one of the most reliable premium cigar makers on Earth.

Please browse our selection of La Aroma de Cuba Edicion Especial No.1 Corona cigars at your leisure.

- What are the flavors like? Hickory with a vanilla finish
- What's the strength level? Medium-full
- Who is this cigar for? People who enjoyed La Aroma's Edicion Especial the first time around, and like the sound of increased potency and character.
- Will I want to smoke it to the nub? Most definitely
- What's a good pairing with it? We're thinking bourbon here. A nice Four Gate 10 Year Tennessee Foundation Straight would be incredible for a pairing. Might even outshine the cigar, but these are the kind of problems we pray to have in our lives.
- What's the best time/place to smoke this cigar? When you need a reminder of how nice a cigar can really be
- Any flaws/downsides? None that we're aware of.
Payment & Security
Your payment information is processed securely. We do not store credit card details nor have access to your credit card information.