Joya de Nicaragua Numero Uno L'Ambassadeur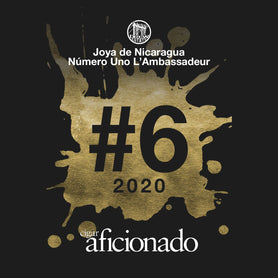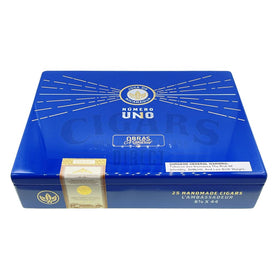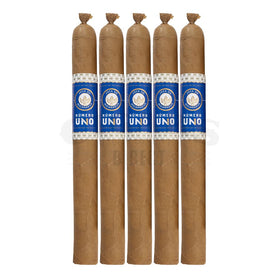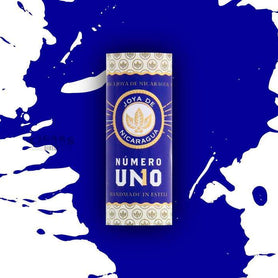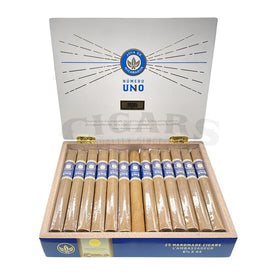 Rated 95 and Named #6 Cigar of the Year of 2020!
The 95-rated #6 cigar of 2020!

In diplomacy, there's a time for strong words and actions. There are also times when a softer touch is the better course. Knowing how to recognize which situation is which is one of the skills that mark a successful diplomat from one who will do more harm than good.

Cigars are a classic gift in diplomatic circles. Visiting dignitaries and heads of state are often presented with fine cigars, and a number of cigar lines trace their history to this specific use. In the 1970s, when Joya de Nicaragua was the Official Cigar of the White House, it certainly was offered as a luxury to be shared with visitors. Nicaraguan ambassadors, of course, had access to Joya's best modern stock, sharing it around the world on their missions and at their meetings with world leaders.

Now, the Número Uno L'Ambassadeur gives us all the chance to enjoy some of Joya's most precious premium tobacco in one of the best cigars in 2020. It earned 95 points with the Cigar Aficionado judges, not because of its potency, but instead because of its masterful restraint. This is a subtle work by cigar artisans who know how to craft a blend that is relaxing to smoke and that offers subtle flavors that share the stage with each other.

Draw on the Número Uno and you'll get creamy and toasty smoke that has hidden flavors of vanilla, nuts, and cinnamon. It's like an honest sugar cookie out of the oven from a grandmother who's been baking them for five or so decades, and who has utterly perfected a treat created for enjoyable simplicity.

The Número Uno L'Ambassadeur is built around a Nicaraguan tobacco binder and filler. On the outside, it's an Ecuadorian Connecticut shade wrapper that sets the tone for a mellow smoke. Of course, "mellow" doesn't have to mean weak or boring. This is a mild-medium strength entrant to the top cigars 2020 list, and a wealth of flavors are definitely there if you're open to them. Perhaps no pairing is needed with this cigar, to give it room to express itself.

Sound touchy-feely? Hey – smoke it how you like. We're just here to recommend that you give this one a little special attention to really enjoy everything that it has to offer.

Please browse our selection of Joya Número Uno L'Ambassadeur cigars at your leisure.
• What are the flavors like? Cream, toast, vanilla, cinnamon

• What's the strength level? Medium

• Who is this cigar for? The Joya Número Uno L'Ambassadeur is a cigar that will make anyone feel like a world-traveling diplomat – a high-ranking official responsible for being the glue that holds international relations together as leaders try to tear them apart. Actually, anyone used to cleaning up the messes of their boss will feel right at home with this one.

• Will I want to smoke it to the nub? It's really a very pleasant array of flavors that the Número Uno brings. You'll enjoy it.

• What's a good pairing with it? This would be a fine coffee cigar, and would also pair well with a number of cordials if you're in the mood for the sweet liqueur. Spiked hot chocolate or hot buttered rum would be nice.

• What's the best time/place to smoke this cigar? When everyone has been looking to you at work for guidance in handling relational issues with other companies, partners, or customers. You could also bring some to a local official in your town to curry favor. Want that permit to build out your basement? Visit your town permitting office with some Número Unos and try your luck. (Just don't be surprised when the person in charge of permitting is a woman who wants you brought up on federal bribery charges.)

• Any flaws/downsides? You may never get to light it up in a president's office as you discuss how to crush a rebellion.
Payment & Security
Your payment information is processed securely. We do not store credit card details nor have access to your credit card information.