Joya de Nicaragua Cuatro Cinco Toro Exclusive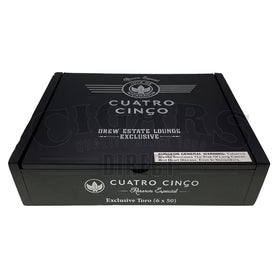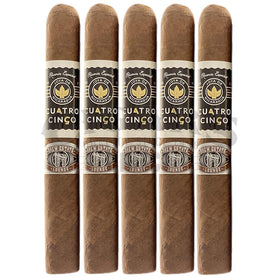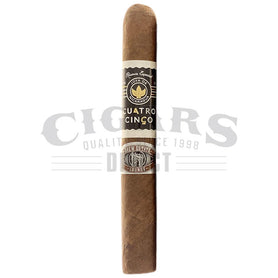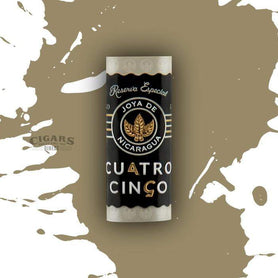 The Joya de Nicaragua Cuatro Cinco celebrates 45 years of history for Nicaragua's oldest cigar maker. Founded in 1968, Joya de Nicaragua ("Jewel of Nicaragua") quickly became one of the most popular brands sold in America as a result of the Cuban embargo. Through the years, the company would hit the highest heights, becoming the official cigar of the White House, but would also fall to the lowest lows as the factory was burned to the ground in the 1970s during the Sandinista revolution. A core group of workers would keep the brand alive until it was revived in the 1990s by new ownership. And today, we can celebrate a storied cigar company that's one of Nicaragua's most special tobacco enterprises.

Happy 45th (and more), Joya de Nicaragua!

The Cuatro Cinco is made, of course, in Esteli using five-year-aged Ligero that was cultivated there and in Jalapa with this sole cigar in mind. Aging takes place in oak barrels, giving this cigar a fantastic smoky flavor (as if setting it on fire and literally smoking it wasn't enough). The blend is finished off with an oily Nicaraguan Habano wrapper, making this one true-to-the-soil puro. One puff will give you the signature earthy coffee, nuts, and spice that Nicaraguan leaf is known for, and you'll know why Drew Estate Lounge team chose the Joya de Nicaragua Cuatro Cinco to include in this limited edition offer.

It's Nica all the way, baby.
Payment & Security
Your payment information is processed securely. We do not store credit card details nor have access to your credit card information.