Herrera Esteli By Drew Estate Norteno Edicion Limitada Churchill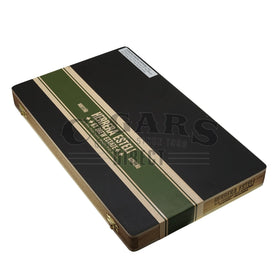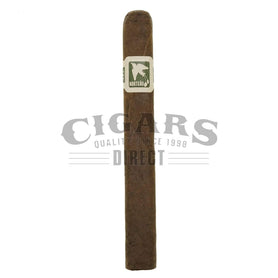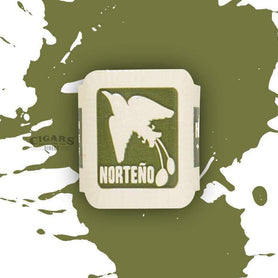 Herrera Esteli was among Drew Estate's first blends recognized by the tastemakers of the cigar world. While ACID put Drew Estate on the map in the minds of a huge segment of smokers, Herrera Esteli was a far more traditional blend that perked up the lighters of mainstream tobacco lovers who just wanted a good cigar built along expected lines.

Herrera Esteli was a hit, and the Herrera Esteli Norteno was a follow-up that was just as successful, if not more. It earned praise every bit as glowing as the original. Hitting #7 on the 2016 Cigar Aficionado Top 25 Cigars of the Year list, it scored 94 points and was essentially described as a candy bar, with notes of "raw cocoa bean, refined milk chocolate, and nougat." But for all these notes, the CA judges stated that it "maintains its earthy qualities without becoming too sweet."

Balanced and beautiful

Norteno Edicion Limitada cigars don't depart much from the winning formula. There are still the Nicaraguan fillers from Esteli (of course) and Jalapa. There's still the Honduran binder. And there's still the Mexican San Andrés wrapper. But, the blend is not identical. Drew Estate master blender Willy Herrera reports that he made "a few changes here and there."

No clue what was tweaked, but we have absolute faith that, whatever changes he made to his namesake blend, they were a good idea. Halfwheel's judge observed that while the original Norteno could be a touch spicy, the Norteno Edicion Limitada had a missing touch of sweetness that really brought things together. In a 7 x 48 Churchill, you're going to be happily puffing on this one all day.

Norteno means "northerner," and Drew Estate is in the north of Nicaragua in Estelí. Herrera is also from Miami, which may make him a northerner even more, even though gringos don't see it that way. This is some Game of Thrones stuff ("You're from south of the Wall, that makes you a Southerner!"), but we're getting totally off track.

In closing: smoke this cigar immediately. It's so good.
This Herrera Esteli by Drew Estate Norteno Edicion Limitada Churchill cigar is made in Nicaragua. Outside, you'll find a Mexican Negra wrapper. Inside, the binder is Nicaraguan, and the filler is Nicaraguan. This is a Churchill cigar with a length of 7.00 and a ring gauge of 48.
• What are the flavors like?
o Oak, almond, chocolate-covered espresso bean, leather

• What's the strength level?
o Full

• Who is this cigar for?
o Herrera Esteli By Drew Estate Norteno Edicion Limitada Churchill cigars are for people who love good smoke and dessert flavors.

• Will I want to smoke it to the nub?
o Yup.

• What's a good pairing with it?
o Due to the flavor notes, we have to call for a bourbon, stout, or coffee here. Forced to make a decision? George T. Stagg with a couple of ice cubes.

• What's the best time/place to smoke this cigar?
o When gazing south.

• Any flaws/downsides?
o Oh no. This one is just a treat.
Customer Reviews
Write a Review
Ask a Question
Great shipping
Awesome cigar. Great packaging
Payment & Security
Your payment information is processed securely. We do not store credit card details nor have access to your credit card information.