Foundation El Gueguense Macho Raton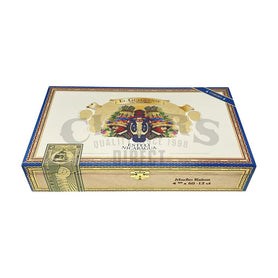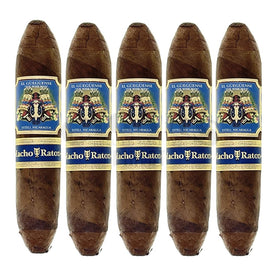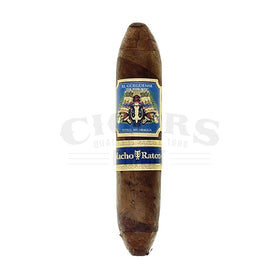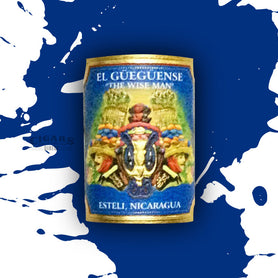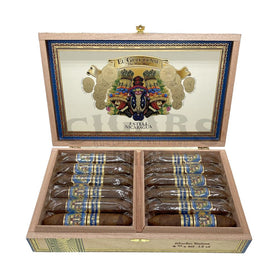 On the heels of the success of the 5-Year Aniversario blend comes this chubby little pile of flavor, the Foundation El Güegüense Macho Raton cigar. This is a 4.75 x 60 perfecto that will probably remind many of Drew Estate's flying pigs. It's perfect when you need a breaktime smoke that won't set you back two hours of hardcore puffing.

But how did we get here?

Well, Foundation is a fairly new company (at least at the time of this writing), and El Güegüense is one of its standout smokes. The fast rise of the company, founded by Connecticut native Nicholas Melillo, is due in large part to this delicious blend. Not only has the standard version earned 92 points from Cigar Aficionado, the Maduro was rated 95 and almost won Cigar of the Year, charting at #3.

So this one's a banger.

Macho Raton is the main character of the Nicaraguan folk play, El Güegüense. The play was written during the colonial era when natives were struggling to combat Spanish rule. It tells of a clever merchant who evades royal taxation and resists colonial domination in other ways. It should warm our red, white, and blue hearts – what born American doesn't love a story of sticking it to European colonial authorities? Anyhow, the main character's name is Macho Raton, and so this extension of the line is named in his honor.

Foundation El Güegüense Macho Raton cigars are beautifully constructed, drawing you in with a syrupy brown Corojo 99 wrapper from Jalapa and the irresistible aroma of cocoa dust. Inside, there's a binder of Mexican San Andrés leaf, cradling high-quality Nicaraguan long-filler from Estelí and Jalapa. This tobacco comes right from the same soil that gave us the songs, the story, the costumes, and the lively performance that is still carried on each year under the name of El Güegüense.

Light this perfecto and draw in the core flavors of leather and coffee, touched with bright apricot and smooth caramel on the finish. This blend is still getting it done, and shows no signs of slowing down! Macho Raton is a delightful way to enjoy a Nicaraguan stogie that pays homage to an ancient heritage of intelligence and loyalty to the ground in which your native roots run deep.
This Foundation Cigar Co El Gueguense Macho Raton cigar is made in Nicaragua. Outside, you'll find a Corojo wrapper. Inside, the binder is Corojo, and the filler is Nicaraguan. This is a Perfecto cigar with a length of 4.75 and a ring gauge of 60.
Please browse our selection of Foundation El Güegüense Macho Raton cigars at your leisure.

• What are the flavors like?
o Leather, apricot, coffee, caramel finish

• What's the strength level?
o Medium

• Who is this cigar for?
o Foundation El Güegüense Macho Raton cigars are for folks who want that impressive flavor in a smaller package.

• Will I want to smoke it to the nub?
o Oh yes. This isn't a smoke you'll want to lay down too soon.

• What's a good pairing with it?
o Alpine Beer's OG Lemon Haze IPA should do the trick. Pick up those citrus notes and wash them down with a nice cool springtime brew.

• What's the best time/place to smoke this cigar?
o When you've had enough taxation or government domination of any kind and need to channel the spirit of finding clever loopholes.

• Any flaws/downsides?
o Some folks might like this better in a bigger format. It's a tasty smoke and the cute little vitola could be unsatisfying if you're in the mood for a proper feast smoke. The flavors are all there, though…
Payment & Security
Your payment information is processed securely. We do not store credit card details nor have access to your credit card information.