Foundation The Upsetters Small Axe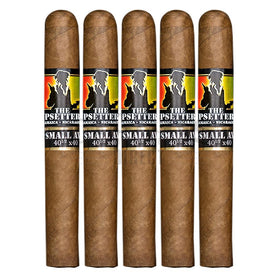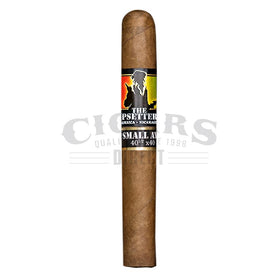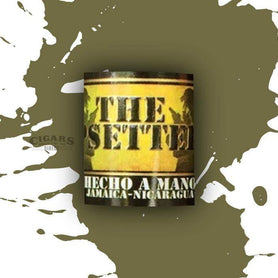 If you are the big tree,
We are the small axe
Ready to cut you down

-Bob Marley

Reggae is a socially and politically awakened form of music that often inspires listeners to draw on the power of Jah (God) and community to push for change. In the song Small Axe, Bob Marley reminds us that no matter how big the tree is, all it takes is a small axe working diligently to ultimately bring it down.

The Foundation Upsetters Small Axe cigar is another in a line of smokes created to honor Jamaican tobacco and cigar traditions, but also the reggae revolution of the 60s and 70s. This small axe smoke features a Connecticut shade wrapper, one of Foundation's specialties. But inside, things get a lot more interesting. Like the other cigars in this line, this is a Caribbean atmospheric herbal infusion, which features Nicaraguan filler and Jamaican cow tongue tobacco.

We're not exactly sure how Foundation flavors these cigars, but we do know that owner Nick Melillo learned a lot of cigar making methods in his time at Drew Estate. There, he may have picked up the secret techniques used to create ACID cigars, which are infused in flavoring chambers that may contain essential oils, herbs, and botanicals. In any event, this cigar tastes of rich Nicaraguan tobacco, but also creamy honey, sweet tea, and potpourri. It's a fascinating mix and definitely a cigar for people who are a little tired with the status quo in their humidors.

Intimidated by big trees in your life? Light up, then sharpen that axe and get to work. The bigger they are, the harder they fall.
Payment & Security
Your payment information is processed securely. We do not store credit card details nor have access to your credit card information.