Foundation The Upsetters Rock Steady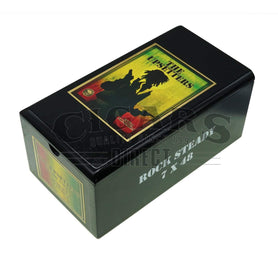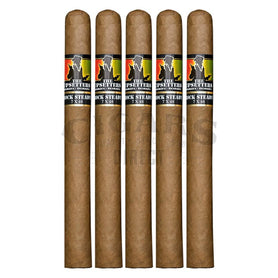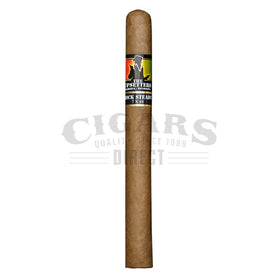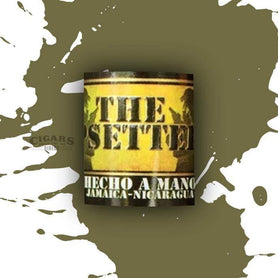 Before there was reggae, there was rock steady music island offbeat strumming and piano, clean drums, and vocals that sometimes sounded like they were crooned right out of an American drive through in the 50s. Old time riddims from da real rockas, as they say. Jamaican culture was evolving in a country on its way to independence. Afterward, the dam would burst politically and culturally, but in the time before, the nation rocked steady.

Foundation The Upsetters Rock Steady is a 7x48 Connecticut shade Churchill. The wrapper delivers smooth and creamy flavors, but inside, things get a lot more interesting. Like the other cigars in this line, this is a Caribbean atmospheric herbal infusion, which features Nicaraguan filler and Jamaican cow tongue tobacco. Foundation owner Nick Melillo learned about it on a trip to Jamaica in honor of what would have been Bob Marley's 70th birthday. In the hills of old Jamaica, he met a tobacco grower who introduced him to a traditional leaf that had been planted for thousands of years by the natives. Nick's love of traditional Jamaican cigars inspired him to launch this series of infused blends in honor of the island and its history of rebellion and music.

We're not exactly sure how Foundation flavors these cigars, but we do know that Melillo learned a lot of cigar making methods in his time at Drew Estate. There, he may have picked up the secret techniques used to create ACID cigars, which are infused in flavoring chambers that may contain essential oils, herbs, and botanicals. In any event, the Foundation Upsetters Rock Steady cigar tastes of rich Nicaraguan tobacco, but also roasted hazelnut and malted chocolate. It's a fascinating mix and definitely a cigar for people who are a little tired with the status quo in their humidors.

If you're in the mood for reggae, rock steady hits probably won't suit you. But the next time you want some of the easy doo wop radio melodies of the 50s, queue up a rocksteady playlist and give it a listen. You just might find something new.
Payment & Security
Your payment information is processed securely. We do not store credit card details nor have access to your credit card information.