Firecracker by United Cigar 2020 Short Robusto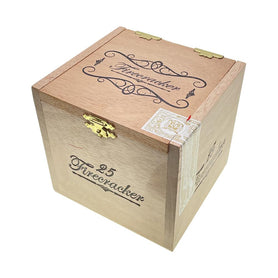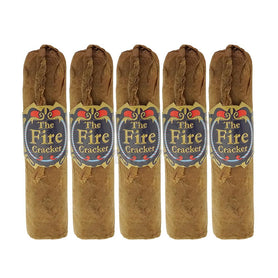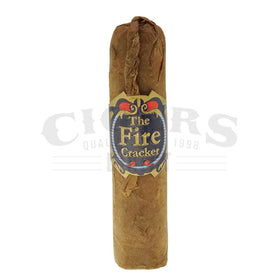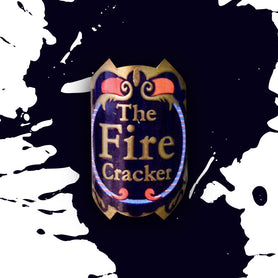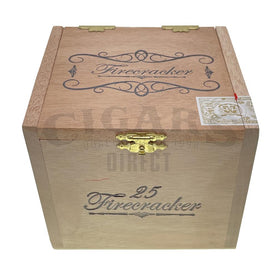 This Firecracker by United Cigar is made in Costa Rica. Outside, you'll find a Nicaraguan Corojo Oscuro wrapper. Inside, the binder is Criollo, and the filler is Criollo/Corojo. This is a Nub cigar with a length of 3.50 and a ring gauge of 50
United Cigar Firecrackers are a different breed of stogie. Just one look tells you this isn't the same fancy, sophisticated item as you might find elsewhere on our shelves. The thing has a WICK, for heaven's sake. Of course, you don't light it. That's actually the cap. Just cut the head like normal and get down to business.

Firecracker cigars can get a bit confusing because so many brands have gotten in on the action. This one is the 2020 Firecracker from United Cigars. They picked up the torch, so to speak, not too long after the concept was introduced. It started ages ago as a Don Pepin Garcia Blue Label shop exclusive. It grew from there over the years to become a United Cigars product, and to encompass other brands like Perdomo and Foundation.

Any American kid can tell you that when one person has a firecracker, everyone wants one. They're a blast!

For the 2020 Firecracker, United went all Nicaraguan. The criollo and Corojo long-fillers bring plenty of classic peppery flavor. The Corojo Oscuro wrapper finishes things off quite nicely, bringing in more woody, spicy notes. You'll notice this one isn't rolled to look perfect. It's papery and wrinkly, just like the outside of old school firecrackers. This one is meant to be lit up and enjoyed.

It's a super short smoke, too. It's really a nub, coming in at 3.5 x 50. It isn't your "sit around all day" smoke. This is your, "I have enough time to down a beer and enjoy a cigar with it, then get back to the party." We think of these 2020 Firecracker cigars as quintessential 4th of July cigars, (although Chinese New Year is a pretty hot time for firecrackers too – and they invented the damn things!).

These are rolled up at the Magia Cubana factory in Santiago in the Dominican Republic. We salute the torcedor who decided to make these the way they are. It's just perfect.

Please browse our selection of 2020 Firecracker cigars by United Cigar at your leisure.
- What are the flavors like? Pepper, wood, and spice.
- What's the strength level? Medium.
- Who is this cigar for? The Firecracker by United Cigar 2020 edition is for fans of classic blends who want a brief smoke to enjoy.
- Will I want to smoke it to the nub? It's already a nub!
- What's a good pairing with it? Cold beer out of your cooler. Any kind.
- What's the best time/place to smoke this cigar? Summer nights.
- Any flaws/downsides? You might run out of cigars too quickly.
Payment & Security
Your payment information is processed securely. We do not store credit card details nor have access to your credit card information.