El Septimo Travel Time New York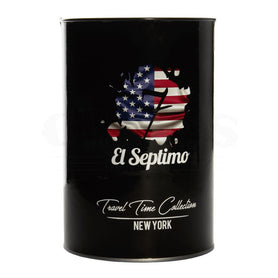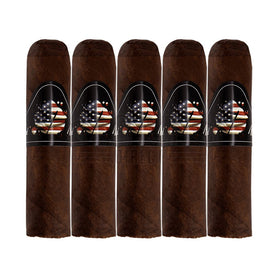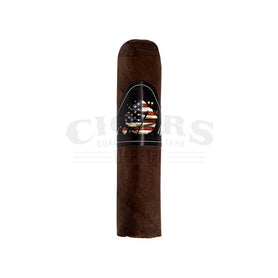 We love red, white, and blue, but El Septimo Travel Time Paris cigars celebrate the blue, white, and red – our oldest ally – France. The Travel Timeline of Blends is built to honor some of the world's most famous cities, and Paris is definitely in the top ten. Instantly recognizable, the City of Light, the City of Love has captivated people's hearts and souls for centuries, and it seems will always do so.

Art, food, culture, and the high life are all at home in "Paree," and this is a smoke that will take you there (at least in your mind).

El Septimo has built most blend lines around premium tobacco, especially long-aged leaf. For Travel Time Paris, the blending team went with 7-year-old tobacco. This brings in the refined sophistication that the French are still known for – a taste for luxury and artisanship. They generally disdain that which is low quality, and so there's a fairly high bar to pass here. Fortunately, El Septimo works hard to create something balanced and interesting, that will satisfy the discriminating consumer of tobacco.

El Septimo Travel Time Paris cigars feature a dark Maduro wrapper, communicating the earthy sweetness that one can expect by lighting it up. The smoke delivers and brings in oak and spice to complement the classic Maduro notes and take the blend in a more interesting direction. These toasty, piquant flavors remind us that Paris is not simple saccharine sweetness, but complexity, force of opinion, and spiritedness that is always one sharp comment away.

Touring the world is challenging, but lighting up is easy. City of Light, meet a cigar in need of a light. Can't find your lighter? Quel dommage. C'est la vie, non?

The Big Apple is going to be mighty smoky after you get your hands on a container of these El Septimo Travel Time New York cigars! Highlighting the most famous cities on Earth, the Travel Timeline from El Septimo absolutely HAD to include one dedicated to NYC. (Of course, we're most partial to Tampa, but that's probably because we live here.) New York has been on the radar ever since the Duke of York marched into town and changed the name from New Amsterdam. In the hundreds of years since then, New York has grown from a tranquil forested area to a thriving metropolis that is one of the undeniable centers of the world.

Here's to you, New York City. Let's step outside for a smoke, shall we?

El Septimo's Travel Time New York blend is described by the company as a "Costa Rican sandwich." We're guessing this is a take on the "Cuban sandwich" cigar term, in which long filler is used along with short filler to provide a balanced mixture. Whatever is being sandwiched here, you're getting quite a nice smoke. The draw is beautiful in all the examples we've seen, and the flavor profile is, simply put, "very pleasant."

The cigar itself is short and chubby. It's a 4 x 60 "sumo short robusto." This means that you get a good smoke out of a cigar that doesn't look too long. The sandwich nature of Travel Time New York becomes clear once you get a look at it. It's packed, like the subway at rush hour, with plenty of the good stuff. It's ready to give you a night on the town you won't soon forget thanks to core flavors of fresh espresso, sweet earth, and dark chocolate. The profile of Travel Time New York is dark, like an alley with no streetlight nearby.

Toast one up and sink into the crazy energy of the City That Never Sleeps, where endless adventures are only a cab ride away.
This El Septimo Travel Time New York cigar is made in Costa Rica. Outside, you'll find an undisclosed wrapper. Inside, the binder is undisclosed, and the filler is undisclosed. This is a Medium strength Gordito-shaped cigar with a length of 4.00 and a ring gauge of 60.
Please browse our selection of El Septimo Travel Time New York cigars at your leisure.

• What are the flavors like?
o Fresh espresso, sweet earth, dark chocolate

• What's the strength level?
o Medium

• Who is this cigar for?
o El Septimo's Travel Time New York cigars are for people who can start a conversation with anybody and who want a smoke to puff while they shoot the breeze.

• Will I want to smoke it to the nub?
o You gunna toss the nub and waste good smoke? Fuhgeddaboudit!

• What's a good pairing with it?
o A beer bottle in a paper bag

• What's the best time/place to smoke this cigar?
o On a stoop anywhere from 3:30 in the afternoon to 3:30 in the morning.

• Any flaws/downsides?
o The winters. The street trash. The noise. The crazies. The prices… wait, what were we talking about?
Payment & Security
Your payment information is processed securely. We do not store credit card details nor have access to your credit card information.