El Septimo Sacred Arts Van Gogh Royal Salomon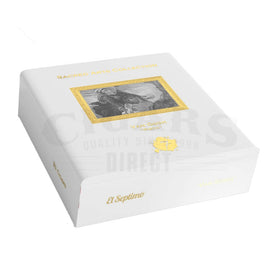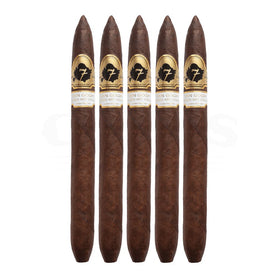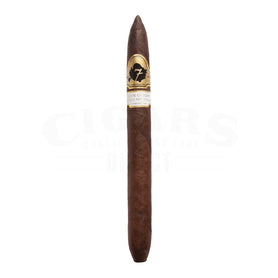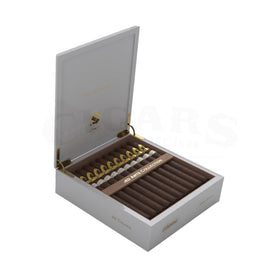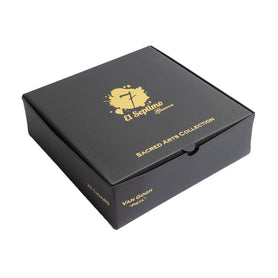 El Septimo Sacred Arts Van Gogh cigars are part of a seven-cigar series that draws inspiration from two sources: the biblical story of creation in Genesis, and the work of a famous artist. In this case, it's Vincent Van Gogh's Pieta that is moving the blenders to find a way to capture the essence of the work in cigar form. This is also a very special part of the Sacred Arts series because it's built in honor of the seventh day of creation on which God rested.

We're right there, too, puffing on an absolutely massive stogie.

The Sacred Arts Van Gogh cigar is one of the biggest smokes you'll see on the market. Billed as a "royal salomon," it measures 9 inches long. And we're not talking about bedroom 9, where you get a little loose with the accuracy – this thing is the real deal. It has a 56-ring gauge to go with it, so you'll be smoking for an entire morning or afternoon on your day of rest, most likely.

The specifics of the blend are unfortunately not provided here, so we can only go on what we taste. There is likely some aging on some of the leaf, and we wouldn't be at all surprised to find a bit of Costa Rican tobacco in there. We can also see that the wrapper is oily and dark. It's lush, to say the least.

El Septimo describes the Sacred Arts Van Gogh as "the ultimate 'treat-yourself-on-a-Sunday' cigar." The company identifies malty and chocolatey notes, as well as touches of oak, almond, and nougat. It's quite an indulgent vibe they were going for, although we don't know how it matches up with the subject of Pieta, which depicts Christ taken down from the cross and in the arms of Mary. It's a moment of parental heartbreak and one that has moved people to tears in various high art forms over the centuries. St. Peter's Basilica is home to perhaps its most moving representation, Michelangelo's version in marble.

Hopefully, the blend can provide a tiny spark of the same inspiration – just enough to keep the embers glowing.
This El Septimo Sacred Arts Van Gogh Royal Salomon cigar is made in Costa Rica. Outside, you'll find an undisclosed wrapper. Inside, the binder is undisclosed, and the filler is undisclosed. This is a Medium strength Royal Salomon shaped cigar with a length of 9.00 and a ring gauge of 56.
Please browse our selection of El Septimo Sacred Arts Van Gogh cigars at your leisure.

• What are the flavors like?
o Malted chocolate, oak, almonds

• What's the strength level?
o Medium

• Who is this cigar for?
o El Septimo Sacred Arts Van Gogh cigars are for spiritual art lovers

• Will I want to smoke it to the nub?
o The flavors are good, without a doubt.

• What's a good pairing with it?
o Would it be blasphemy to pair it with liquor? Well, we're already in for one vice, we might as well make it two. How about a wine pairing? That's classy, right? A bottle of Chocolate Factory Shiraz, please.

• What's the best time/place to smoke this cigar?
o Everything about this smoke says Sunday.

• Any flaws/downsides?
o Some draw inconsistencies noted

Payment & Security
Your payment information is processed securely. We do not store credit card details nor have access to your credit card information.