El Septimo Sacred Arts Leonardo da Vinci Lancero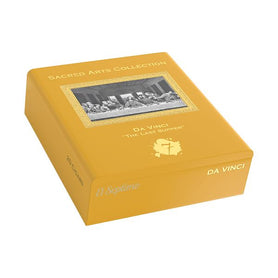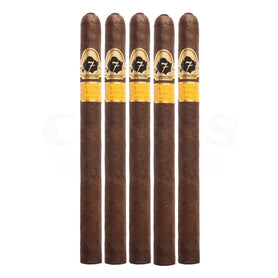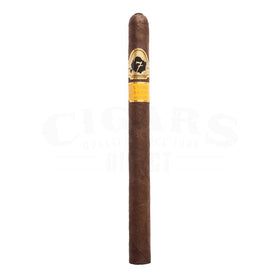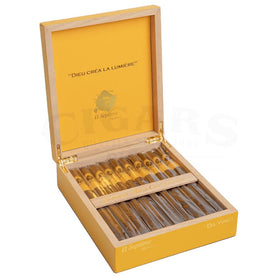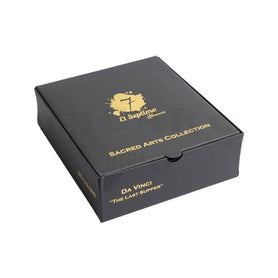 El Septimo Sacred Arts Da Vinci cigars have a special distinction. One of them had a popular reviewer so thrilled that it would have earned one of the top ratings ever given out. The cigar didn't maintain its exquisite qualities all the way through, or across examples, but this is definitely a blend with tremendous potential. The flavors are outstanding, and show the same flashes of genius that once guided old Leonardo Da Vinci himself as he sketched out inventions, anatomical studies, and fine art – the consummate Renaissance man.

What goes into the blend, we can't say. The company keeps the specifics secret on these Sacred Arts cigars. What we CAN say is that the wrapper leaf is beautiful, dark, and shiny. It's totally inviting, like the scene at The Last Supper from which the blend draws inspiration. Like all 7 stogies in the Sacred Arts series, it's dedicated both to the famous artist in the name and one of the days of creation named in the Bible. This one is meant to recall the very first day, on which God created light out of the darkness.

You can do the same thing when you smoke the El Septimo Sacred Arts Da Vinci cigar. Just walk out onto the patio at night with your lighter and spark it.

"Let there be light!"

The cigar is a long and thin 7 1/2 x 40 Lancero. This type of smoke is a different experience than those fatties with huge ring gauges that are so popular nowadays. Instead, this one is sophisticated and easy to handle. Perfect for a final meal before a long-awaiting moment is set to arrive. Enjoy the earthy flavors of black pepper, cocoa powder, and oak. Then consider the notes of anise and coffee as the profile finishes and you let the draw go.

Eat, drink, and be merry! For tomorrow, we may die.
This El Septimo Sacred Arts Leonardo da Vinci Lancero cigar is made in Costa Rica. Outside, you'll find an undisclosed wrapper. Inside, the binder is undisclosed, and the filler is undisclosed. This is a Medium-strength Lancero shaped cigar with a length of 7.50 and a ring gauge of 40.
Please browse our selection of El Septimo Sacred Arts Da Vinci cigars at your leisure.

• What are the flavors like?
o Black pepper, cocoa, oak, anise, coffee

• What's the strength level?
o Medium

• Who is this cigar for?
o El Septimo Sacred Arts Da Vinci cigars are for folks who like a little art, a little religion, and a little vice all at the same time.

• Will I want to smoke it to the nub?
o Yes.

• What's a good pairing with it?
o A dark cocktail. Make a simple classic Black Russian and head out for a smoke.

• What's the best time/place to smoke this cigar?
o When you have a sense of impending doom.

• Any flaws/downsides?
o Some sticks are better than others
Payment & Security
Your payment information is processed securely. We do not store credit card details nor have access to your credit card information.