El Septimo Gilgamesh King Sargon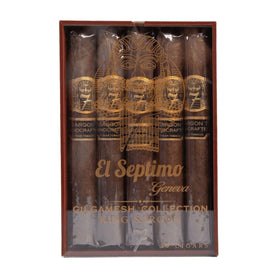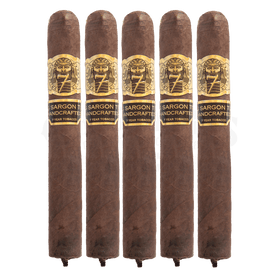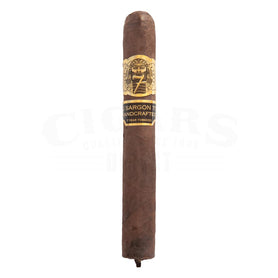 Here is the ancient Sumerian King, Sargon of Akkad. Behold his cigar, ye mighty, and despair!

King Sargon is part of a blended series inspired by legendary tales from one of the first recorded civilizations on Earth: Sumer. It was located in Mesopotamia, between the rivers Tigris and Euphrates, in modern-day Iraq. Gilgamesh is a legendary ruler who is told of in epic poetry found engraved in stone, and King Sargon is another Emperor from the same region. He is less mythical, but more concrete as a matter of recorded history.

His cigar is full-bodied and complex, offering plenty of spice and earthy flavor. This is all thanks to the signature Costa Rican blend used by El Septimo in these King Sargon cigars. The company doesn't get much into specifics, but we can say that you get something a bit different in their blends. Not many modern companies are focused on Costa Rica in the same way. Sure, you'll get a leaf here and there, but to go all in like El Septimo does is something that makes them stand out.

Of all the Gilgamesh blends, this is perhaps the most potent in terms of strength and flavor. If you're looking for something smoother, check out Aqua Anu. It's a tasty Maduro that offers a nice counterpoint to this ferocious conqueror's stogie.

Hail to one of the first emperors in recorded history! He's still striking fear into people's hearts all these millennia later…
This El Septimo Gilgamesh King Sargon cigar is made in Costa Rica. Outside, you'll find an undisclosed wrapper. Inside, the binder is undisclosed, and the filler is undisclosed. This is a Mild to Medium Toro Grande shaped cigar with a length of 6.00 and a ring gauge of 52.
Please browse our selection of El Septimo Gilgamesh King Sargon cigars at your leisure.

• What are the flavors like?
o Pepper and earth

• What's the strength level?
o Medium-full

• Who is this cigar for?
o El Septimo Gilgamesh King Sargon cigars are for folks who want a potent Costa Rican blend.

• Will I want to smoke it to the nub?
o It might be challenging, but if you can defeat King Sargon, you've earned your man points for the day.

• What's a good pairing with it?
o A good cold beer with a great reputation like Revolution Brewing Thundertaker. It even sounds like a match for King Sargon.

• What's the best time/place to smoke this cigar?
o When looking out over your conquered lands.

• Any flaws/downsides?
o The spice can be intense!
Payment & Security
Your payment information is processed securely. We do not store credit card details nor have access to your credit card information.